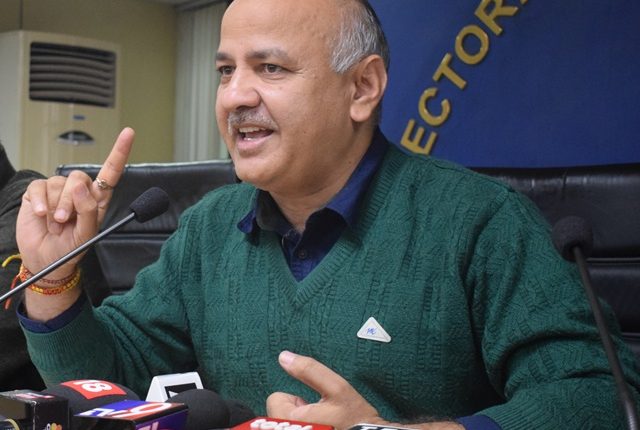 New Delhi: Deputy CM & Finance Minister of Delhi Manish Sisodia briefs media after GST Council meeting at Central Secretariat.

Addressing the media, Manish Sisodia said, "The meeting of GST council was conducted through video conferencing in which finance minister of all the states participated. Earlier the states have rights to impose various taxes including sales tax, VAT and entertainment tax. The states have surrendered the taxation system for the implementation of GST and the rights to impose taxes were transferred to the GST council. Till the date the decisions in GST were taken by all state finance ministers through meetings, if any state raised issues in the meeting than it will be concerned before taking any final decisions."
"In past days, two major issues, lottery and real state were came into light, it was coordinated that group of ministers will sit and discuss the issues, but the meeting to discuss the issues was called in such a hurry. The two states which have issues were Kerala and Punjab. Kerala's finance minister was hospitalized and Punjab's finance minister was presenting budget, on the same day the meeting of GST council was called. The duo also requested to postpone the meeting and call it on some other day, through hasty decision making the approval which came from the government of India was approved", the minister added.
"The second issue was of real estate, I personally informed the finance ministers to include real estate under GST, as the industry has black marketing", he added.