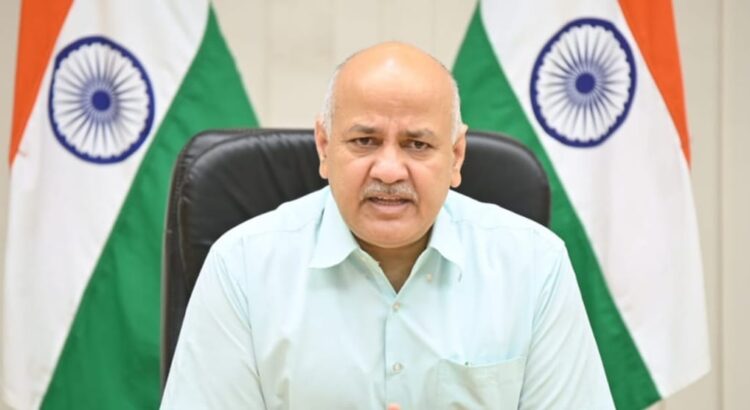 Deputy CM Manish Sisodia, questioned by CBI in connection with excise policy scam
Ten News Network
Delhi (India), February 26, 2023: The Central Bureau of Investigation (CBI) has begun its second round of questioning of Delhi's Deputy Chief Minister, Manish Sisodia, in connection with the alleged excise policy scam.

Sisodia is accused of favoring certain liquor traders who allegedly paid bribes for licenses under the Arvind Kejriwal-led government's policy. The charges are strongly denied by the Aam Aadmi Party (AAP).
Sisodia arrived at the heavily barricaded CBI office after paying homage to Mahatma Gandhi at Raj Ghat. Speaking to reporters before his questioning, Sisodia said that he was not afraid of going to jail and that his family and party workers would take care of his loved ones.
He also encouraged students to continue working hard, assuring them that he would still be keeping an eye on their performance, even if he was incarcerated.
The AAP has accused Prime Minister Narendra Modi of being afraid of AAP supremo Arvind Kejriwal. Delhi's Environment Minister and AAP leader, Gopal Rai, also called Sisodia's arrest "unfortunate." Rai also alleged that some of the party's leaders had been put under house arrest to prevent them from visiting Raj Ghat with Sisodia.
The CBI is expected to question Sisodia on various aspects of the excise policy, his alleged links with liquor traders and politicians, as well as claims made by witnesses in their statements.
Sisodia is accused number one in the CBI FIR and was previously questioned on October 17 of last year. The CBI had not named him in the charge sheet, keeping the probe open against him and other suspects and accused.
The excise policy scam case involves allegations of irregularities, including modifications in excise policy, extending undue favors to licensees, waivers or reductions in license fees, and the extension of L-1 licenses without approval. It is alleged that illegal gains from these acts were diverted to concerned public servants by private parties by making false entries in their books of accounts.
The CBI recently arrested Butchibabu Gorantla, a former Chartered Accountant of K Kavitha, a BRS MLC in Telangana, and a daughter of Chief Minister K Chandrasekhar Rao, in connection with the case. The CBI had also questioned Kavitha in December last year.