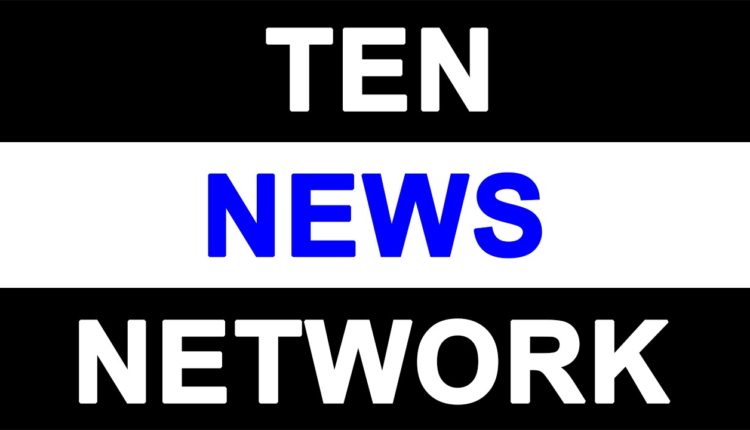 DEVELOPMENTOFNH 248A AND AGRA-LUCKNOW EXPRESSWAY TO BOOST SECTOR.

A robust infrastructure system ensures that we are able to move goods and services, but also people in the most effective possible ways which helps in enhancing their efficiency. Infrastructure is significant for economic growth, employment opportunities and access to markets and services. A lot of work has been done to improve roads and civic infrastructure in order to develop our social and economic well-being. Good infrastructure not only improves the nation's economic development but also international competitiveness and ability to attract foreign investments. It is the infrastructure which makes a place able to attract masses to reside in. The basic infra facilities like road networks, safety & security facilities, public conveniences, etc. has a direct impact on the quality of life of people. Growth of real estate is directly proportional to the infrastructural amenities present in any particular location. Good infrastructure is always followed by number of residential and commercial projects.
Delhi/NCR regions have developed a lot in past few decades to meet the needs of growing population and challenges of the inevitable and rapid urbanization. National Capital and its peripheries have better road networks and many more developments are being carried to bring in integrated infrastructure development. It is very well connected to different parts of the country through various national highways, flyways and expressways. Major reason being, efficient road network maximizes the economic and social benefits for the public.Areas with great road connectivity always get picked first in case of buying or developing the property as well. The National Capital and its adjoining regions like Ghaziabad, Noida, Gurgaon, Greater Noida, Faridabad, Bhiwadi, Alwar, Neemrana and many more such cities have good road connectivity. For instance, Delhi-Gurgaon Expressway connects Delhi and Gurgoan on National Highway 8, which is 28 km long. This expressway is a part of project named 'Golden Quadrilateral'. This was a dream project of our former Prime Minister, Mr.AtalBihari Vajpayee and it was meant to connect four metropolitan cities of our country, namely, Delhi, Mumbai, Chennai and Kolkata. DND Flyway (Delhi Noida Direct Flyway) is a flyway to connect the national capital to Noida. National Highway 1 (NH-1) connects Delhi to Attari in Punjab, passing through Haryana and it is one of the oldest and longest highways of our country. National Highway 2 (NH-2) runs through the states of Delhi, Haryana, Uttar Pradesh, Bihar, Jharkhand, and West Bengal. NH-2 also constitutes a major part of the Grand Trunk Road.NH-2 is also known as the Eastern Peripheral Expressway designed to connect Kundli to Palwal in Haryana via Ghaziabad.  National Highway 8 (NH-8) connects Delhi to Mumbai passing through Rajasthan and Gujarat. National Highway 10 (NH-10) originates from Delhi and connects to Fazika in Punjab, near the Indo-Pak border. National Highway-24 (NH-24) connects Delhi to Lucknow in Uttar Pradesh running through Ghaziabad, Moradabad, Bareilly, Shahjahanpur and other cities.
Apart from the aforesaid highways and expressways, two other major road links on the capital peripheries are also in the process of getting constructed. One is NH 248A and the other one being Agra-Lucknow Expressway. The National Highway 248A (NH 248A) would start from Haryana and enter the Alwar district in Rajasthan at Ramgarh. The total length of the highway would be 95.390 kilometres. After passing throughAlwar city it would enter Sariska's buffer zone on the Alwar-Jaipur road. It would then pass through Sariska bypass at KushalGarhtricrossing where tiger ST-4 and tigress ST-10 have already developed their respective territories. After passing a distance of 103 km through Alwar district, the high-speed highway would enter Jaipur district at Shahpura on the Jaipur-Delhi NH- 8 and go towards Churu district's Rajgarh via parts Neem-ka-Thana and Pilani in Sikar and Jhunjhunudistricts, respectively. "The government's idea to build NH 248A will provide better passage link between Haryana and Rajasthan. This high speed highway will not only allow smooth travel options but will on the other hand open up new doors for infrastructural developments around the stretch. Haryana already has a lot of industrial development providing employment opportunities to lacs of people. Now, with the plans for building this national highway, we can expect the same growth in Rajasthan as well", says Mr. Ashok Gupta, CMD, Ajnara India Ltd. Adding to the view, Mr. Praveen Tyagi, CMD, VVIP states, "The emerging Agra-Lucknow expressway is expected to be the longest expressway in the country with a total length of about 302 km. The expressway would be a connecting link between Lucknow and the city of Taj – Agra. The government has also productive plans to set up agricultural mandis for milk, grains, potatoes, fruits and vegetables along the expressway that will ensure development and growth of the regions".
Another mega addition to the infrastructure of our country would be the Agra-Lucknow Expressway. While UP already has a classy Yamuna Expressway connecting Noida to Agra, this new mega project will be another milestone connecting Agra to the NawabonKaShahar- Lucknow. The foundation stone for the expressway was laid down by SamajwadiParty President Mulayam Singh Yadav in November 2014. The length of the expressway would be 302 km and will be the longest expressway in the country. The estimated cost of the project would be around Rs. 15,000 crore. The project will also provide easy connectivity and seamless travel options to the National Capital Region through Greater Noida-Agra Yamuna Expressway. The expressway would link the main districts of Agra, Firozabad, Mainpuri, Etawah, Auraiyya, Kannauj, Kanpur City, Unnao, Hardoi and Lucknow.Development of 4 agricultural 'mandis' for milk, potato, grains, fruits and vegetables along the expressway has also been planned by the government. "With the construction of NH 248A and the Expressway, cities situated in and around this highway and expressway will open up new doors for industrial corridors in these regions. It's a proven fact that with the better connectivity and good road networks, chances for development and growth of the regions increases. We have great expectations with these projects as we see lot of scope of realty development in the regions coming under these road projects", says Mr. Dujender Bhardwaj, Director, Marina Suits. Agreeing to the fact, Mr. VikasBhasin, MD, Saya Homes enumerates "Delhi is already paving its path towards a saturation point, with national capital regions having sky touching property prices, the regions lying near these two projects will be bonus additions for home buyers looking for properties at affordable rates. There is lot of growth prospects in these regions once the projects are accomplished and real estate sector of these areas too are anticipated get a big boost".
No doubt with the construction of such road networks, regions lying in the stretch of these highways and expressways will have improved connectivity and infrastructural development will get a boost, as well.The scope of development of the regions in and around these projects is enormous and future will see vast real estate growth in these areas. Not just this, there is a huge opportunity for the setting up of industrial corridors and foreign investments
along these highways and expressways due to connectivity benefits and transportation facilities. With the souring prices in metropolitan cities like Delhi/NCR, these regions will emerge as fresh substitute and will open the doors for residential and commercial spaces at affordable rates. Real estate market is set to flourish in these regions. It is the right time to invest in properties of these regions asthe government is set to accomplish these projects at the earliest. Considering the past records of areas developed around the highways or expressways enjoying good connectivity and infrastructural developments, regions located around these projects like Alwar, Sariska, Shahpura, Etawah, Auraiyya, Unnao, Hardoi etc. would witness rise in property prices once the projects are complete and infrastructural developments take a kick start. Concluding and summarising the benefits of these two projects, Mr. Rajesh Goyal, MD, RG Group, says; "The regions intersected by NH 248-A and Agra-Lucknow expressway will be new hotspot investment destinations in coming future enjoying excellent road connectivity. The wave of development will rise to encapsulate not only infrastructural development but a holistic growth and once the expressway will be operation it will add to the attractiveness of the region eventually leading to the boost in the realty aspects of the region."