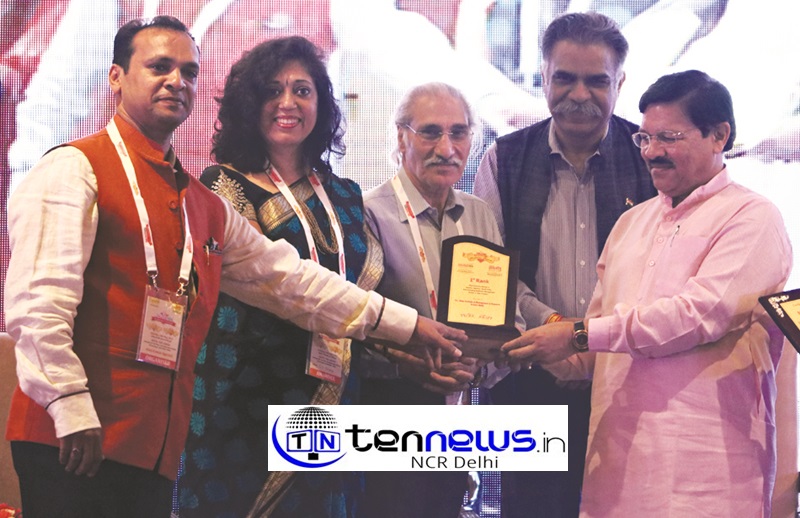 Dialogue India Academia Awards to GLBIMR, Greater Noida
GREATER NOIDA LOKESH GOSWAMI
G.L.Bajaj Institute of Management & Research, has been awarded with " Best B- School in Industry Interface (North India)", "Best Emerging Business/Management School of Uttar Pradesh" and Dr. Urvashi Makkar has been awarded with "Editor Choice Education Excellency for Best Director" Award By Dialogue India 2016 . The Institute has been awarded with these prestigious awards for the outstanding performance and significant contribution towards achieving Education Excellence in India.
During her address, Dr. Urvashi Makkar mentioned that these achievements would not have been possible without the constant guidance of our esteemed Vice Chairman Shri Pankaj Agarwal of GLBIMR Greater Noida. The award ceremony was solemnized on May 28, 2016 at Ashoka Hotel, New Delhi, in a glittering event which witnessed the presence of around three hundred senior academicians and Industrialists across the whole country.
Dr. Urvashi Makkar, Director General, GLBIMR was also invited as an eminent panelist during the panel discussion held at "2nd Dialogue India Academia Conclave". The theme was Industry Academia Connect – The future of Private Higher Education in India. She enlightened the audience by highlighting the key challenges faced by the Higher Education Institutions and how to improve the quality of Management Education.