New Delhi: IL&F S Education & Technology Services Ltd. (IETS), the social infrastructure arm of lL&FS Group, announced the Commercial Launch of 'Geneo', a personalized digital learning platform targeting the K-12 segment. The platform has been developed in technical collaboration with Google for Education.
Geneo was beta-launched in Mumbai in June last year and has been receiving encouraging feedback from teaching-learning community. Since then Geneo has acquired over 3,00,000
learners through word of mouth and referrals.
Geneo version 1.0 was officially released by IETS on April 20th at India Habitat Centre, Delhi in presence of Prof. Amarendra P. Behera (Ph.D.) Joint Director, NCERT, Subir Shukla, Educationist & Former Educational Quality Advisor, SSA MHRD, Bani P Dhawan, Country Head, Google For Education, RCM Reddy, MD & CEO, IETS,
Jyoti Kumar, Director, Arya Vidya Mandir schools and other eminent dignitaries from education fraternity and representatives from multilateral agencies, EdTech organizations and
K12 education enthusiasts. Also present on the occasion were international partners of IETS.
At the event, Ashutosh Batta, Chairman of Bloom Public School along with school principal, teachers and students shared their experience of using Geneo as part of their regular teaching-learning processes.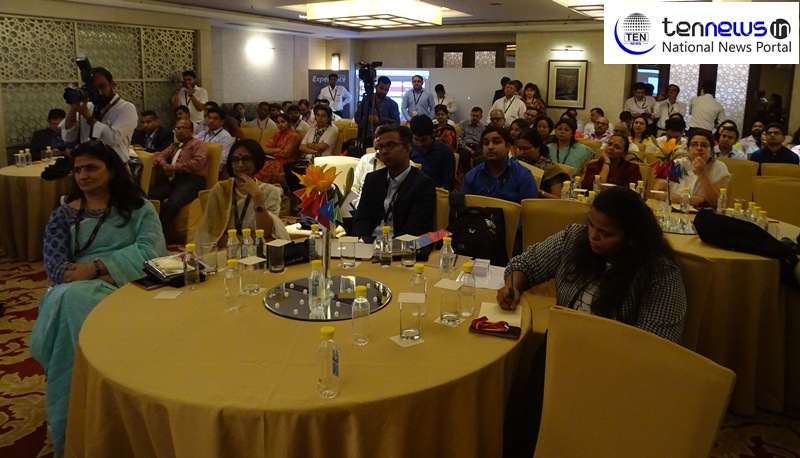 MD & CEO, IETS, RCM Reddy quoted at the event, "For last 20 years, IETS has been working with a focused objective of designing innovative EdTech solutions to improve the learning outcomes for
students, well aligned to the IL&FS vision of demonstrating the potential of the private sector in achieving national goals and reaching out to the masses thereby democratizing education. With a strong belief in simplicity, we focus on making our solutions Interactive, Immersive, Technology-driven and Personalized. A fine example of this is our latest offering Geneo, a personalized, curriculum and student-driven online learning platform, providing a complete solution for a child's educational needs."
Geneo uses the app-cloud model to provide digital curated content from the best of sources at an affordable price point. It offers round-the-clock remote mentor support and is accessible on mobile phones, laptops, PCs, tablets, and chromebooks. The app-cloud model helps in seamless experience in accessing the content for the student thus enhancing the learning experience. Geneo is available for classes 8, 9 and 10 for Science, Mathematics and English.