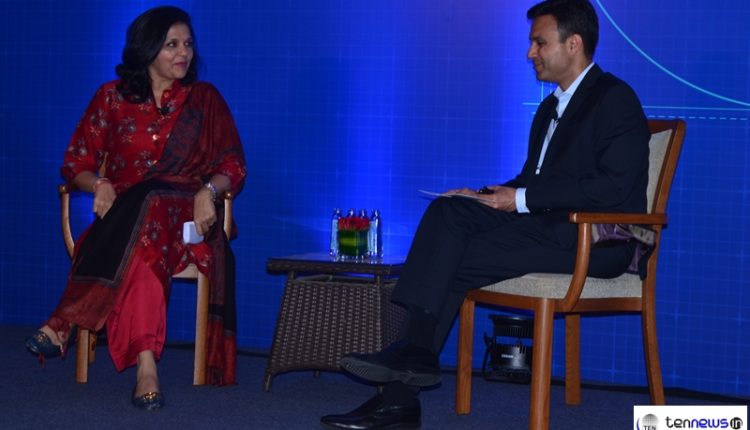 Digital Transformation to Contribute US$154 Billion to India GDP by 2021: Microsoft India
PRERIT CHAUHAN (PHOTO/VIDEO BY SAURABH SHRIVASTAVA)
New Delhi: By 2021, digital transformation will add an estimated US$154 billion to India's GDP, and increase the growth rate by 1.0% annually, according to a new business study released today. The research, "Unlocking the Economic Impact of Digital Transformation in Asia Pacific[1]", was produced by Microsoft in partnership with IDC Asia/Pacific.
The study predicts a dramatic acceleration in the pace of digital transformation across India and Asia Pacific's economies. In 2017, about 4% of India's GDP was derived from digital products and services created directly through the use of digital technologies, such as mobility, cloud, Internet of Things (IoT), and artificial intelligence (AI).
Addressing the media, Anant Maheshwari, President, Microsoft India said, "India is clearly on the digital transformation fast track. Within the next four years, it is estimated that nearly 60% of India's GDP will have a strong connection to the digital transformation trends."
"Organizations are increasingly deploying emerging technologies such as artificial intelligence, and that will accelerate digital transformation led growth even further", Maheshwari Added.
The survey conducted with 1,560 business decision makers in mid and large-sized organizations across 15 economies in the region highlights the rapid impact and widespread disruption that digital transformation is having on traditional business models. The study identified five key benefits from digital transformation.
Adds Sangita Reddy, Joint Managing Director, Apollo Hospitals Enterprise Ltd. Said, "Apollo Hospitals recognized the potential of technologies like artificial intelligence, machine learning and data analytics in providing high quality preventive healthcare services, very early on. With data being generated at an exponential proportion, technology is helping us derive insights to predict and suggest preventive steps with utmost accuracy. Our partnership with Microsoft bring us to the forefront of this remarkable metamorphosis that is allowing us to meet healthcare demand and maintain service excellence regardless of geography."