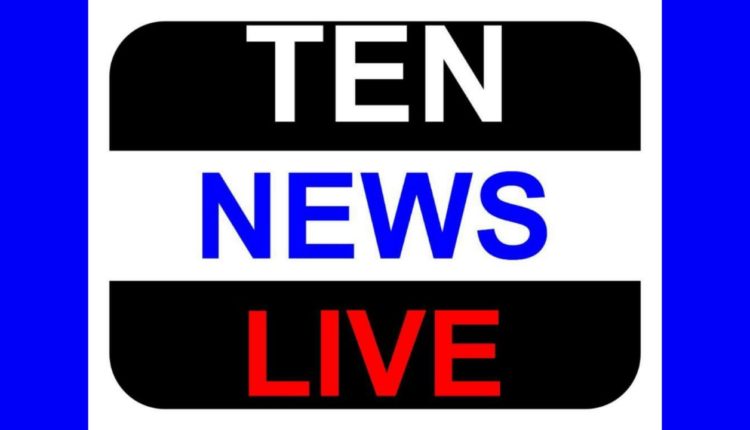 'Dil Ke Paas Dimaag Nahi Hota – Aur Jo Dimaag Se Ho Wyo Pyaar Nahi Hota'
~ Star Plus and Balaji Telefilms come together to bring a passionate love story set in the context of the steel city of Jamshedpur
~ Shritama Mukherjee, Vibhav Roy and Gautam Gupta to be seen in lead roles ~
~ Kuch Toh Hai Tere Mere Darmiyaan, Balaji's new fiction drama starts September 28, Monday – Saturday, 8.30pm on Star Plus ~
Delhi, September 23, 2015: "To a person in love, the value of the individual is intuitively known. Love needs no logic for its mission": Charles Lindbergh
Star Plus and Balaji Telefilms reunite to present a passionate love story build on the fact that if it's not mad, extra ordinary and passionate love, then it's not love at all. Love transcends all boundaries but many a times we can't predict what life has in store for us. Life takes us through paths we never dreamt of going on, taking our love through the test of time.
Kuch Toh Hai Tere Mere Darmiyaan is the coming of an age story of three friends – Koyal, Raj and Madhavan, each different from the other yet connected by the bond of friendship. Their life, journey and fate are intertwined, where happiness for one, will become destruction for the other!!
The show is set in the beautiful steel city of Jamshedpur, exploring the colour and life style of a small town, where almost everyone works in a same steel industry and lives a simple, routine life. Jamshedpur and the steel factory culture will bring a unique colour to the show, as it explores the story of three families, one Bengali, one Punjabi and one South Indian, all related to each other through their place of work and profession.
The story also traces the journey of Koyal, who keeps her heart above her mind and treasures friendship. In a materialistic and convenience driven world of today, she is such a person who sets 'Love' as the prime filter when it comes to choosing her life partner. She will not go for the stereotype handsome and rich guy to resort to a comfortable future.  She prefers being with the person her heart beats for, and seeks only love and nothing else in return.  The strength of her character lies in her being very honest in her feelings and committed towards her friends and loved ones.
Her world revolves around her family, best friends Raj & Madhavan and her hometown Jamshedpur. Her best friend is Madhavan who is a studious boy and holds a promising future.  Koyal depends on him for everything in her life. On the contrary the person who depends on Koyal is Raj, very unconventional in his approach towards life, in his gestures and actions.  Raj is an aspiring actor and a flamboyant flirt. Raj hails from a middleclass family, and doesn't seem promising to Koyal's mom. But while the society and elders put forward some set parameters to select the Mr. Right, the heart follows none. For Koyal, Madhavan is the calm in her life whereas Raj is her storm. While the 3 friends embark a very unique journey in love and friendship, the show promises to bring alive the essence of love which knows no logic.
Excited to be the protagonist of the show Shritama Mukherjee said, "Koyal treasures her friendship with Madhvan and Raj, and feels this is one bond that she is extremely true to, and can go to any extent to fulfill her promises, once made!!  She believes that there can be no bigger dream in life than love and is thus happy in her space of life and cherishes and respects the love and affection given by those close to her. I am really excited to play the character of Koyal, as though on the face she appears to be very naive and impulsive, her journey in the story make her evolve as a very strong character who is honest in her feelings and has never hesitated to choose the tough route in life to stand by the person she loves and is committed to. The show is her journey of unraveling love.  Being a Bengali, this will be my first show where I will play a Bengali character. I hope people will relate to Koyal as much as I do".        
Kuch Toh Hai Tere Mere Darmiyaan stars Shritama Mukherjee as the protagonist playing the role of Koyal. Shritama will be paired opposite two lead actors, Vibhav Roy and Gautam Gupta playing the role of Raj and Madhvan.
~ So join Koyal in her journey of unraveling true love, where she defies all set norms to prove 'Love knows no logic',  starting 28th September, every Monday to Saturday at 8.30 pm on Star Plus
About STAR India
STAR India has defined India's broadcast media for over two decades and is today one of the country's leading media and entertainment companies. It broadcasts more than 40 channels in 7 languages, reaching more than 720 million viewers every week across India and 100 countries. The network's entertainment channel portfolio includes Star Gold, Channel V, Star World, Star Movies, Star Utsav, Life OK, Movies OK and Star Plus, India's No. 1 General Entertainment Channel. It has a leading presence in regional broadcasting as well, through a bouquet of affiliate channels which includes Star Jalsha, Jalsha Movies, Star Pravah, Asianet, Asianet Plus, Suvarna, Suvarna Plus and Vijay.
STAR India is making quantum leaps in transforming sports in the country by leveraging the group's strengths in superior content and audience engagement. STAR's sports business has grown rapidly to 8 channel properties (STAR Sports 1, 2, 3, 4 and STAR Sports HD1, HD2, HD3 and HD4), making it the leading sports network in the country.
With our viewers on the move, Star is set to drive the agenda on digital content consumption in the country. starsports.com has redefined the future of sports consumption in India and now hotstar.com brings your favourite TV shows, movies and sports in one destination.
Star India is a fully owned subsidiary of 21st Century Fox.