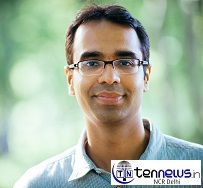 DISCOVERY STRENGTHENS INDIA LEADERSHIP WITH THE APPOINTMENT OF KARAN BAJAJ AS SENIOR VICE PRESIDENT & GENERAL MANAGER, SOUTH ASIA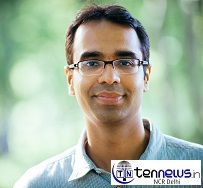 DISCOVERY STRENGTHENS INDIA LEADERSHIP WITH THE APPOINTMENT OF
KARAN BAJAJ AS SENIOR VICE PRESIDENT & GENERAL MANAGER, SOUTH ASIA
Brings strong brand and product development experience and digital acumen to diversify Discovery's India product offering
New Delhi, 28 July 2016 – In a bid to drive aggressive growth and expand its existing asset base, Discovery Networks Asia-Pacific has appointed Karan Bajaj as Senior Vice President and General Manager of South Asia with effect from 17 October, 2016. Bajaj will focus on re-formulating Discovery's product suite in line with accelerating demand for regional and digital offerings. He will also be responsible for executing on the company's stated ambition to step outside of its current category leadership to build broader flagship brands and actively seek out inorganic growth opportunities.
Bajaj will be based in Mumbai and report to Arthur Bastings, President and Managing Director of Discovery Networks Asia Pacific. Commenting on the appointment, Bastings said, "India has quickly become one of Discovery's top-priority global markets. These are exciting times as we strategically step up our investments to take advantage of very dynamic growth in both TV and digital. Karan brings that rare combination of creative flair, a strong instinct for the Indian millennial zeitgeist and a cutting-edge leadership style. His proven track record of scaling businesses and brands speaks for itself."
Bajaj brings over 15 years of brand management and digital strategy experience across Asia and North America. Bajaj was most recently with baby specialist Aden and Anais in New York where he spearheaded marketing, design and advertising as Chief Marketing Officer, specializing in digital approaches. Prior to that, he was in a variety of senior strategy and brand leadership roles with Kraft, Boston Consulting Group and Procter & Gamble. He was named a Top 40 Under 40 US Executive by Advertising Age in 2008.
A best-selling novelist and striving yogi, Bajaj balances his professional career with personal creativity and spirituality. His novels Keep off the Grass and Johnny Gone Down launched his literary career. In June this year, he had his first international novel release – The Yoga of Max's Discontent. Bajaj holds a Master's Degree in Business Administration from IIM Bangalore and Bachelors in Mechanical Engineering from Birla Institute of Technology.
About Discovery Networks Asia-Pacific
Discovery Networks Asia-Pacific, a division of the number-one pay-TV programmer Discovery Communications, is dedicated to satisfying curiosity, engaging and entertaining viewers with high-quality content through its portfolio of 15 brands. From survival to natural history, wonders of science to extreme jobs, motoring to travel and lifestyle, and the latest engineering marvels to live sporting events, each channel offers distinct must-watch programming to engage viewers across the region. The network's 15 brands reach 702 million cumulative subscribers in 37 countries and territories with programming customised in 14 languages and dialects. For more information, please visit www.discoverycommunications.com.