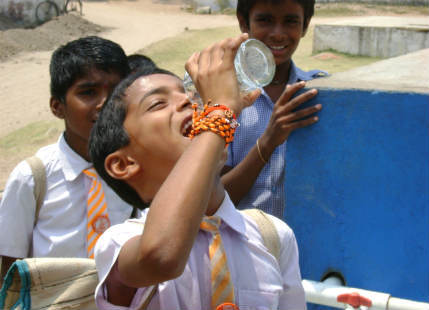 District Administration ignoring heat wave reject claims of extending school vacations on social media
Saurabh Kumar
Greater Noida: Many of the parents demanding schools to be closed in the district as the region is still under the grip of intense heat wave. Schools in Delhi, Grugram and Ghaziabad were also ordered to close by administration concerning about the scorching heat. But in Noida and Greater Noida, many of the schools open today despite having the same weather conditions.
After which some of the parents demanded that district administration should have passed an order as the other nearby district administrations had already passed it on 30 June. The district magistrate of Ghaziabad, in an order issued on Sunday, stated that the schools will remain closed till July 8. Delhi Deputy CM Manish Sisodia also tweeted and told that school will remain closed till July 7th in wake of heat waves.
Alok, a parent and professor in a private institute sharing his displeasure and taking a jibe said "Most of the schools in NCR region are closed except Gautam Buddh Nagar it seems weather is cold here. No one is concerned about little kids."
In between all this, some post and messages floated on social media calming that the district administration has ordered that schools will be remain closed till 7th July. But latter making a clarification in the matter DIO (District Information Officer) made it clear that no such order passed from the administration side. Messages claiming such orders on social media are fake. While concerning the weather conditions some of the school administration has extended the vacations for two more days.
In upcoming days also it seems that there will be no respite from heat waves and the little champs and their parents have to face discomfort. According to weather analysts, residents can expect respite around Tuesday evening or night. "There are chances of rain around July 2 as there are chances of change in wind directions from current dry and hot northwesterly to the easterly, which carry enough moisture to induce light rains in the region", said, IMD.