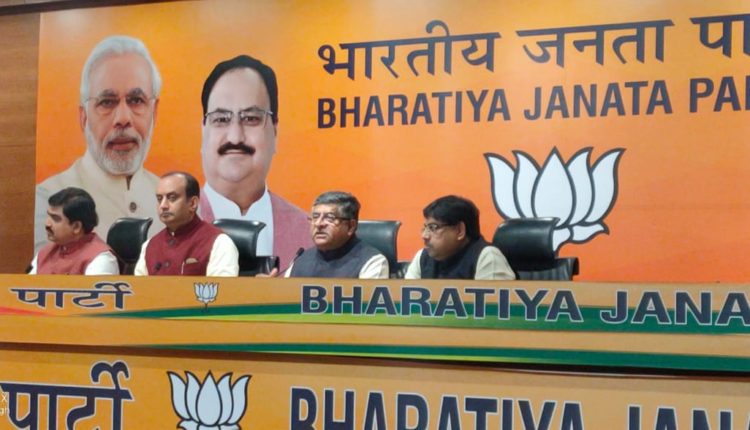 Don't preach us rajdharma, Ravi Shankar Prasad attacks Sonia Gandhi over inciting remarks  
Saurabh Singh / Harinder Singh
ew Delhi : Law minister Ravi Shankar Prasad hit out at Congress interim president Sonia Gandhi and other Congress leaders saying they should not try to preach "Rajdharma" to the government as the Congress leaders themselves have been inciting people with provocative statements.
Addressing a press conference on Friday, Ravi Shankar Prasad said, "Please don't preach us rajdharma. Your record is full of violations, twists and turns for plain and simple vote bank politics. Look at yourself in the mirror of rajdharma."
He also said, "A second question on rajdharma, your notification on NPR spoke about a register of the country's citizens. If you do it, it's alright, but if we do it, we are instigating people?"
Ravi Shankar Prasad further attacked Congress leader Priyanka Gandhi over her call for protests to save the Constitution. "Priyanka said that if we keep quiet today then Babasaheb's Constitution will be destroyed," said Ravi Shankar Prasad.
Prasad went on with his attack on Sonia Gandhi and said, "'Iss paar, uss paar faisla lena hai', you said in Ramlila Maidan. What kind of language is this? Isn't this incitement? This is against constitutional procedure that was followed for the passage of CAA.