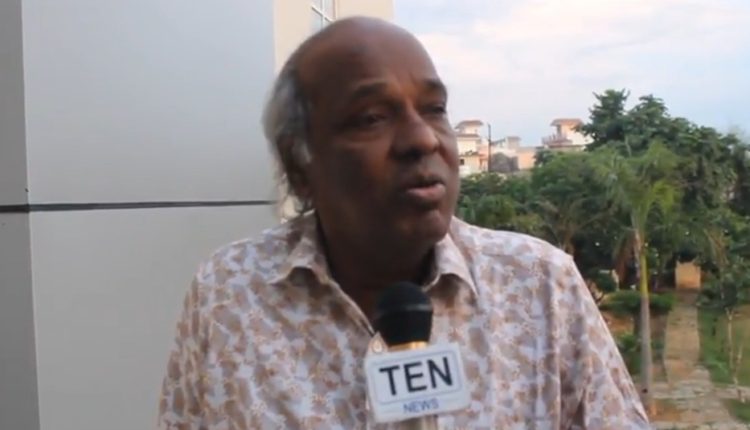 Doyen of Urdu Shayari, Rahat Indori leaves an irreparable vacuum behind
Ten News Network
Urdu poet Rahat Indori passed away at the hospital on Tuesday evening. He was suffering from Covid-19 and was being treated for the same.
However, as per medical team of the hospital, Indori suffered two consecutive heart attacks today and couldn't be saved.
"He suffered two heart attacks today and could not be saved. He was admitted to hospital on Sunday, after testing positive for #COVID19. He had 60% pneumonia," Dr Vinod Bhandari of Sri Aurobindo Hospital told media persons.
Earlier in the day he had taken to twitter to inform of himself being tested positive for coronavirus.
Indori was known for his Urdu couplets and unique style of narrating poetry.
Hailing from Bhopal, he had performed in over 23 countries and had also written lyrics for some Bollywood movies.
Indori was an active stage performer and kept on appearing for Kavi Sammelan's till the beginning of this year. His passing away has left an unfathomable loss in the world of Hindi and Urdu poetry.
Safar ki hadh hain wahan tak ke kuch nishan rahe
Chale chalo ke jahaan tak ye aasmaan rahe….