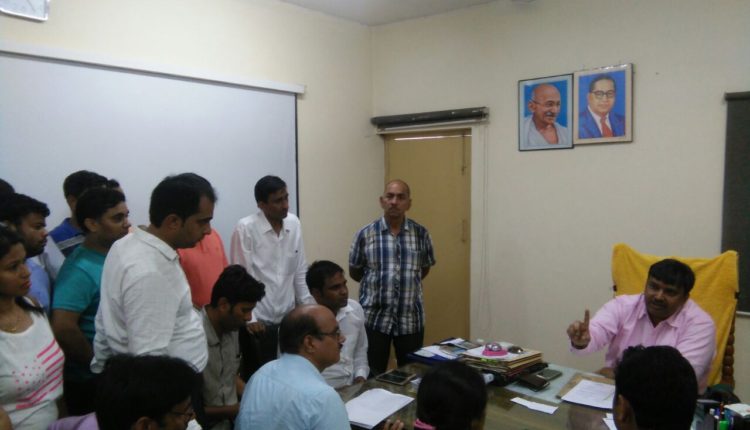 DPS Parents and Greater Noida NGO press for action against the school – in 3 year old rape case
Saurabh Kumar / Baidyanath Halder
Ever after a week of DPS Greater Noida rape incident anger of different social organizations and parents are still outpouring from time to time. Parents are not satisfied with the way administration is investigating  the matter.
Today also a social organization named "Siksha Adhikar Andolan Committee "! Along with parents had first protested outside the school premises. Thereafter they marched to DM office, Surajpur to present a memorandum for shifting the command of investigating  that  was assigned to ADM , Kumar Vineet  and for action against school principal.
Interacting with Ten News parents told that "First of all we demand action against the school principal and against school administration as they tried to suppress  the matter after they were aware of it. According  to POCSO act they are equally culprit in the matter."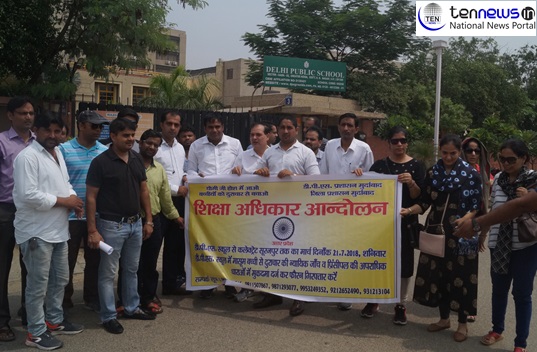 Further the parents stated  that "we  are not satisfied with the way  investigation is going on  the matter. DM had given 15 days of time period that is too much there is no need of that. Apart that the officer has been appointed as the chief of the committee probing that matter is already equipped with other  investigations.
One of the parent also alleged that "the ADM has done nothing while investigating such cases  earlier also. He also shares a good repo with the DPS administration, so in such conditions a speedy and  fair investigation  may get effected. So we demand DM to appoint a new officer at his place or DM himself should chair the investigating  committee.
Reacting over the allegations of organisations and parents ADM Kumar Vineet  made it clear that he has not been part of any such investigations  earlier before then how can they made such allegations.  Allegations are false and baseless and I am going to issue a legal notice to them"
Further he added that 'as far as concern of my work load it's a matter of district administration and DM will take decision on that "
Further he added that 'as far as concern of my work load it's a matter of district administration and DM will take decision on that ."