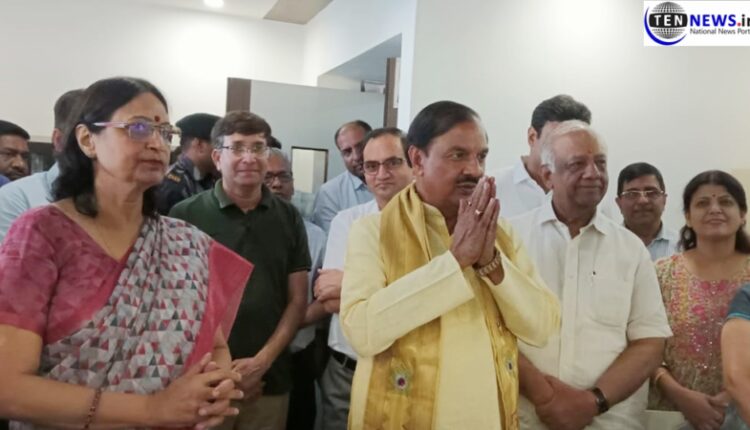 Dr Mahesh Sharma: Unique blend of selfless service & humble persona
Ten News Network

NOIDA (01/10/2022): About four decades ago he came to the city of Noida and has not just witnessed it change and grow, but has also been a key architect in shaping city's future and lending a helping hand to boost its exponential development.
Yes, we are talking about a politician who is also a philanthropist, a natural orator, a qualified doctor and a people's leader. Fondly called Doctor Saab, Dr Mahesh Sharma, MP, Gautam Buddha Nagar, is quite popular in the city for knowing everyone (well almost!) by their first names.
It is often said that he never misses any individual's name after having met that person even once. And that's among one of the reasons why a large number of Noida residents feel proud in considering himself not just their MP but a part of their family.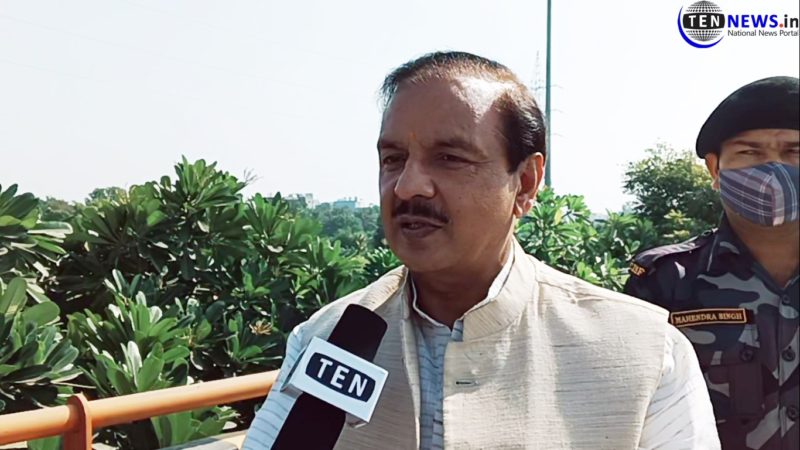 What also makes Dr Mahesh Sharma more special is the fact that he is achieved all this with a constant dedication of over 40 years. Having entered the city in a bicycle 40 years ago, he has not just transformed his own life but has also helped thousands lead a happy and healthy life.
Dr Mahesh Sharma started career as a General Physician, from a small clinic at Sector-19 Noida, in the year 1983. Sensing the growing medical needs of the society, he soon established a chain of super-speciality hospitals at Noida, Greater Noida, Behror (Rajasthan), Delhi, Haridwar and Jewar with a clear vision to provide the healthcare services par excellence at reasonable cost.
While it is said that the profession of a Doctor is one of the most sacred profession in the world but he blended it with social service and also established a charitable trust which operates in the field of education and free healthcare.
However, his urge to serve society and the nation didn't allow him to be bound to the medical field only but encourage him to do more and take bigger roles.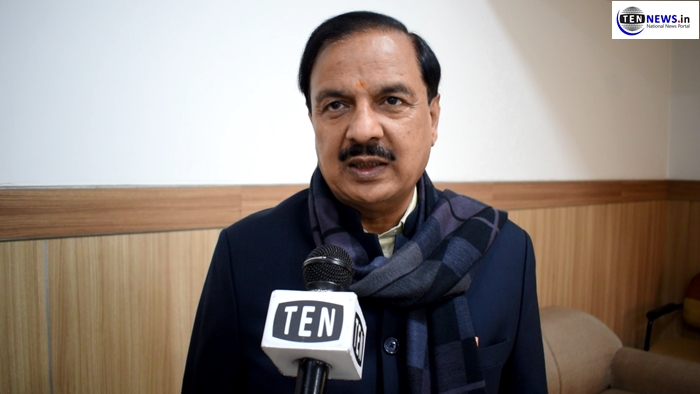 Being a dedicated follower of Rastriya Swayam Sevak Sangh (RSS) since childhood, BJP was his natural choice once he decided to get into active politics.
Infact, he was even associated with ABVP during student career.
Later, he was bestowed with the responsibility to represent the party in Loksabha and unsuccessfully contested first election in 2009. Soon after, he was elected as M.L.A. from Noida Legislative Assembly Constituency, Uttar Pradesh in March, 2012. He was later elected as MP from Gautam Budh Nagar Parliamentary Constituency, Uttar Pradesh in May, 2014. He again won the MP elections in 2019, re-confirming the great faith that people of the constituency have in him.
While, he has celebrated his 63rd birthday yesterday amid much fanfare by his followers and party workers, everyone hopes that Dr Sharma keeps on inspiring all others with his impeccable public life, self-less service and dedicated charity.