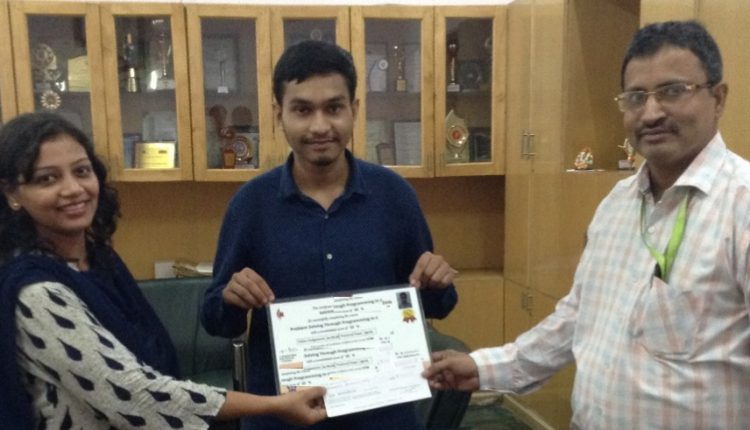 Dronacharya student brings glory to Gautam Buddha Nagar, shortlisted for "Mars Mission India"
Saurabh Kumar
Students of engineering colleges of Uttar Pradesh are now aiming for the stars, quite literally. Giving wings to their dreams is an initiative by AKTU under which innovative ideas for Mars Mission India were invited.
Dr.A.P.J.Abdul Kalam Technical University, Lucknow today announced the results for prototype grant for innovative ideas for Mars Mission India contest.
Total 8 students have been selected for the prototyping grant from various educational institutes.
Among them, Navonil Das, a student of Dronacharya Group of Institutions, Greater Noida is the only student selected from Gautam Buddha Nagar district.
AKTU had invited innovative ideas for the prestigious contest for which they received excellent response for prototype grant. After screening in the first round and analyzing their presentations, Navonil's idea was selected for prototyping grant and exhibition in Kalam Library at Dr. APJ Abdul Kalam Technical University, Lucknow.
Based on the interview to be conducted by the Mars Mission India Team on suitability and innovation of idea, shortlisted students will participate in MINAR (Mine Analogue Research) project event to be held in September 2018 at Whitby, Yorkshire organized by University of Edinburgh, (U.K.).