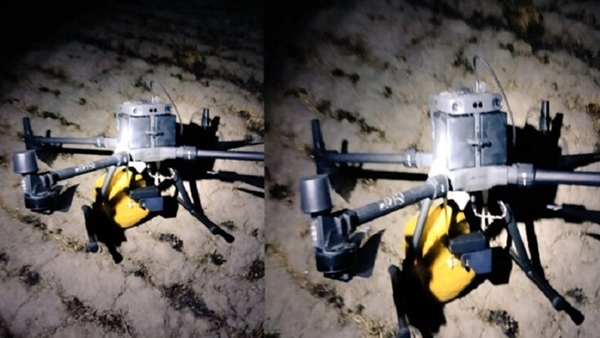 Drone from Pakistan carrying narcotics shot at border
Ten News Network

Punjab, 21st May 2023: According to the the Border Patrol (BSF), a Pakistani drone carrying drugs was shot down near the international border near Amritsar, Punjab, on Sunday.
BSF officials reported that around 8.48 pm on Saturday, the troops stationed in the deep area heard what they believed to be a Pakistani drone buzzing above the Dhanoe Kalan hamlet in the Amritsar district.
"The BSF troops immediately reacted to intercept the drone as per the laid-out drill and successfully downed the Pakistani drone with contraband," the statement read.
When the BSF personnel first began searching the area, they discovered a drone (Quadcopter, DJI Matrice, 300 RTK) along with a consignment containing three packets of suspected narcotics, attached with the drone by means of the iron ring, from the farming fields of Dhanoe Kalan village.