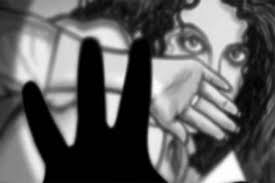 Drunk man rapes minor daughter in Greater Noida, arrested
Ten News
Gr Noida : Today, a forty-year-old man was arrested for allegedly raping his own minor daughter in Jewar on Wednesday night. After committing the heinous crime he fled from the spot and went to Khurja from where he got nabbed by the police.
The accused used to work at a brick kiln and is native of Bulandshahr. From past couple of month, he was staying with his wife, 38, daughter, 15, and a 10-year-old son. Both the accused and his wife used to work in the kiln. "On the day of the incident, wife of the accused went to Bulandshahr, while the accused along with his children remained in Jewar. As the girl's mother was not in the house, the accused allegedly raped his daughter and fled the spot." told the police official.
Police said the victim raised an alarm and some locals gathered at the spot who allegedly informed the girl's mother over the phone, after which she returned to Jewar the next day. The girl's mother then filed a complaint against the suspect at the Jewar police station.
Over the complaint of victim's mother, a case was registered under Section 376-C and sections 3 and 4 of the Protection of Children against Sexual Offences (POCSO) Act. Later police arrested the suspected accused from Khurja and sent him in judicial custody. While the victim is being sent for medical examination.
As per the police sources, at the time of crime, the accused was under the influence of alcohol.