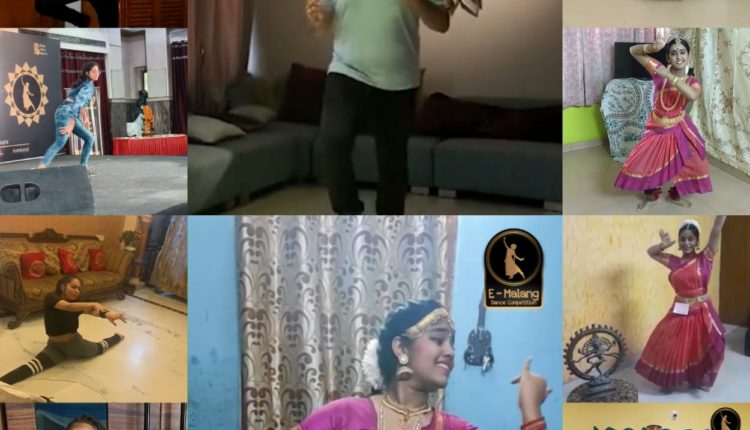 Ms Priya Barjatya Dhingra, the founder of the institution and Mrs Kamini Jain, laid the foundation of the trust last year and successfully conducted reality dance program – Malang Dance Competition. Children, boys & girls from all age groups participated and was a roaring success.
Inspired by the success of last year, this time the online E-Malang Dance Competition was held from 13-16 June 2020.
This competition asserts itself as a testimony to the fact that Dance is, in fact, unstoppable.
Due to the Covid -19 pandemic , this time the format of the competition was online and keeping in mind the social -distancing, no group performances were encouraged and only solo performances were kept.
The participation came from 11 different states including Tamil Nadu, Kerala, Hyderabad, Varanasi, Rajasthan etc.
All the participants were requested to send the dance videos online by prompting their name & participation code number .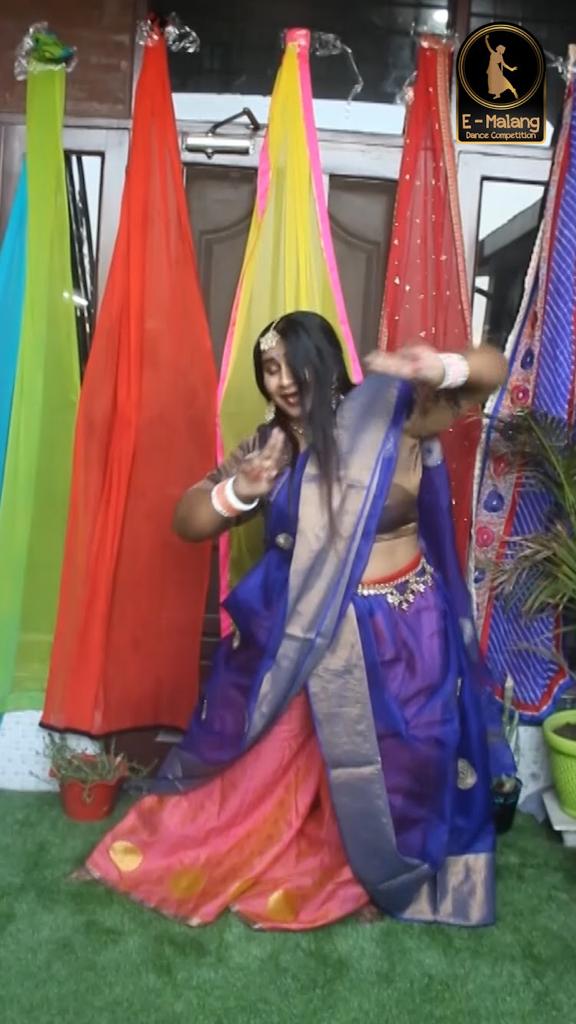 On June 13, at 11 am, the opening ceremony was conducted through zoom call which was seen & attended live by chief Guest, judges and all the contestants
At 11 am Priya Barjatya, Kamini Jain, Yatharth Dhingra and all the contestants did the lighting of the lamp. It was attended by out Chief Guest Dr. Aman Bathlaji, WORLD's FASTEST PIANO ARTIST with 52 World record titles from across the globe. He created history in piano playing with his 2 world records based on Indian Classical music: '2221 notes in 1 minute' and '47 notes in 1 second'. He is also an Internationally awarded educator from UNICEF/UNESCORTED.
Our Judges Mr. Sandip Soparrkarji who is a famous Indian and Ballroom dancer and choreographer, Smt.Neerja Sharmaji who is an acclaimed Bharatnatyam dancer and founded NIICD (National Indian Institute of Indian Classical Dance) in 2008. Mrs. Rupal Daryapurkarji who is a Kathak Visharad, Ms Shreemoyee Ganguly ji who is Nritya Visharad in Odissi. Mrs Sangeeta Jain welcomed everyone. This ceremony encouraged the participants to give their best and perform with utmost enthusiasm & zeal.
All the participants thanked the Chief Guest, and judges for blessing them and thanked the organizers for organizing the opening ceremony.
As soon as the event kicked off , dance videos of contestants started pouring in online for this prestigious dance competition. So far, about more than 70 dance videos have been uploaded from all over India, across age groups children, young boys, girls ,men and women.
On June 16 at 6:30 pm, Malang Dance Competition judges were eagerly waiting to announce the winners and closing ceremony.
Mr Yatharth Dhingra coordinated the closing ceremony with grace. He welcomed the chief guests, and judges. Judges were overwhelmed to
See the response and the enthusiasm with which all the dancers performed. They were surprised at the fact that participants of all age brackets from 6 years to 50 years took part from all over India doing all the form of dances with grace.
Ms Priya Barjatya Dhingra, founder, announced the results as
Winners
E Malang dance competition
Winners
E Malang dance Competiton
Under 10
Group 1
1st prize Devasree
2nd prize Angel Sharma
3rd prize Rishit Pandey
Above 10
Group II
1st prize Aditya Chetri
2nd prize Easwari Gopakumar
3rd prize Ananya Jain
4th prize Shravani Rakesh Sarjerao
5th prize Devikrishna Sibi and Madhu Dwivedi
Everyone appreciated the organisers of Barjatya Art and Culture Trust for organising such a high level Competiton at this testing times of Covid 19
We are proud of our country and our artists, who are not letting their confidence down even during these turbulent times .
Will encourage you to see the hard work of these artists on Facebook, Instagram, YouTube and appreciate their performances .
Instagram – //bit.ly/malang_insta
Facebook – //bit.ly/malang_facebook
Youtube – //bit.ly/malang_youtube
E-Malang Dance Competition 2020
Barjatya Art and Culture Trust