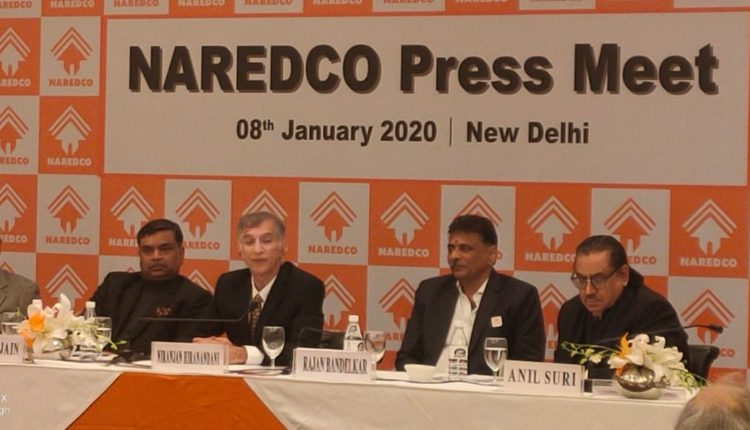 Economic Growth can be achieved by boosting Real Estate, suggests NAREDCO National President
Saurabh Singh / Harinder Singh
New Delhi : Today addressing a press conference, the National President of NAREDCO  explained how Real estate and urban infrastructure can plays a crucial role in boosting the economy. He talked about liquidity crisis and emphasized over that country needs to overcome it.
Dr Niranjan Hiranandani, National President, NAREDCO said that, "Growth of Real estate & Urban infrastructure is imperative to provide an impetus to India's economic growth. Fiscal stimulus to the real estate sector will have a manifold effect on 269 allied industries with multi-dimensional impact on enhancing the GDP growth inclusive of employment creation. It will play a pivotal role in achieving an ambitious target of $5 trillion economy".
In this Budget 2020, Indian real estate sector expects a holistic solution rather than the piece-meal solutions that have been offered so far. The problem of liquidity is a complex one, what is needed is resolution with execution speed – so, there is a need for 'acceleration', and NAREDCO hopes that the Finance Minister does the needful in the upcoming Budget proposals.
He suggested some bold fiscal measures that needs to be taken in key areas of concerns like liquidity Issue, Interest Rates & Home loans, Reduction in stamp duty by 50% for all real estate transactions registered on or before 31st March 2020 , Incentivise Rental Housing , Redefine Affordable Housing, Taxation Spectrum etc.