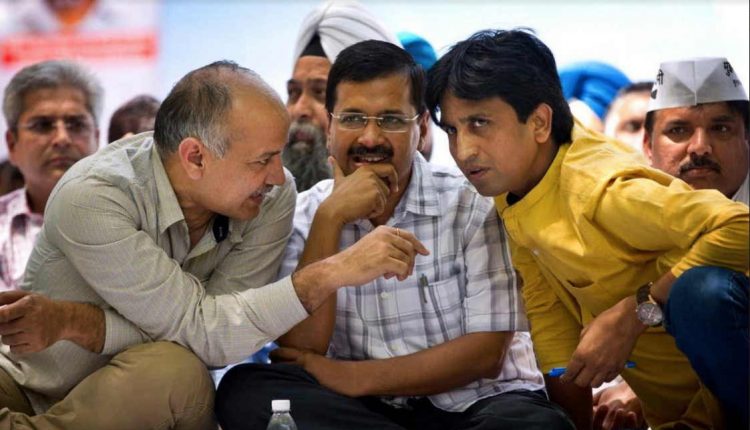 Editorial : Between the lines of AAP's Rajyasabha Nomination: A Masterstroke or a fatal error?
Ashish Kedia
(03/01/2018)

Aam Aadmi Party today announced its three nominations for upper house of Parliament. The names include Sanjay Singh, considered number three in the party coming only after Kejriwal and Sisodia and often touted as "skilled negotiator" in the organization. The other two names are comparatively unknown to people or party workers however are both seem to be seasoned players of their non-political domains.
Sushil Gupta is businessman who runs over a dozen schools and hospitals in Delhi and Haryana as well has sizable affluence in Aggarwal-Marwadi community of the region.
ND Gupta is a chartered accountant who has been overlooking accounts of the party since last two years and has been on many key posts of different accountants associations.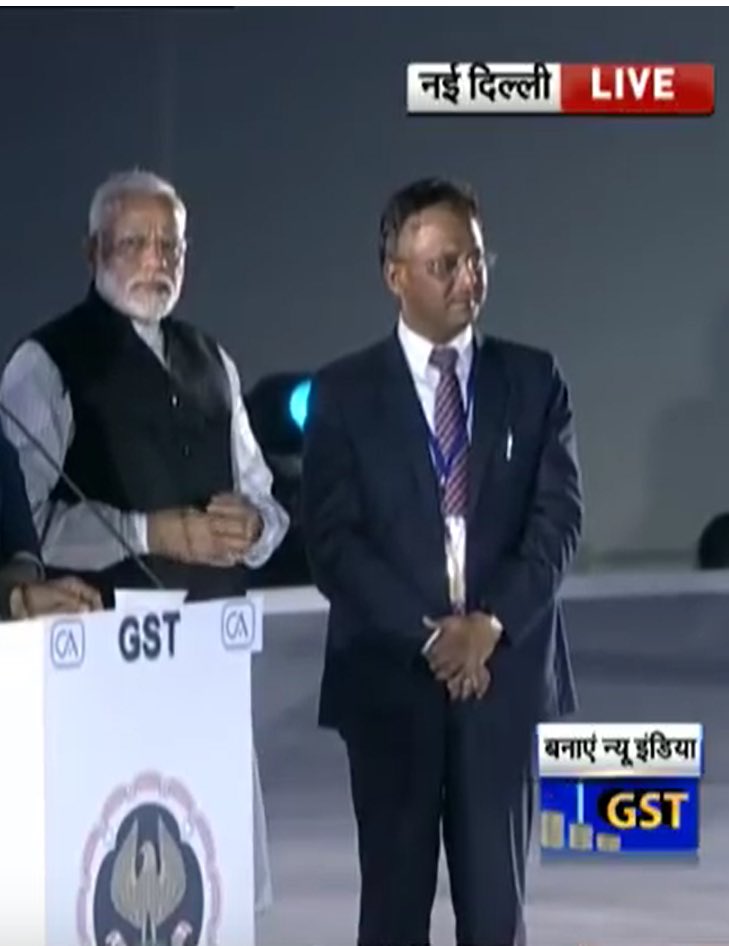 Not surprisingly many questions were raised on the nomination of two outsiders for the Rajya Sabha candidature from AAP. Party leaders such as Kumar Vishwas and Aashutosh were also in fray for the coveted ticket, however the two have been side lined for the reasons best known to top leadership of AAP.
Aam Aadmi Party has long been gripped in tussle and war of words since after coming to power with a thumping majority of 67 MLA's. As of now, around half a dozen elected representatives have either left the party or are in jail. Despite this AAP has clear majority and all three selected candidates will have a cakewalk to Rajyasabha unless some major rebellion brews in the party anytime soon.
The latest development and announcement of these names are sure to hurt a lot of party workers who have been mystified with clean image of AAP. Sending renowned or less known wealthy people to Rajyasabha is not a very new trend, however for AAP which claimed to be the party with a difference , the choice is sure to raise more than few eyebrows.
Manish Sisodia Attempts to Justify, Alka Lamba Looks Unconvinced!
In today's press conference while announcing the names of other two candidates, Manish Sisodia tried to set the narrative by claiming how many other renowned people of India were approached for the Rajya Sabha seat. He claimed that these people denied the ticket due to worries of losing political neutrality or a probable witch-hunt by other political parties. Despite this not so solid ground, AAP's nominations raise many uncomfortable questions.
Many senior party loyalists are also finding it hard to defend this move. While exiting from today's PAC, MLA Somnath Bharti and Alka Lamba looked visibly out of words when asked to comment on the candidature of two new comers.
Even out of the two it is Sushil Gupta whose nomination is being seen as more controversial.
Sushil Gupta has been a congress worker since long and had also contested on Congress ticket against BJP and AAP in 2013. Sushil Gupta is also said to be related to a South Delhi AAP MLA who has been instrumental in initiating current arrangement. While Manish Sisodia announced his name in today's press conference he introduced him as a social reformer who runs schools offering free education. Not much later, a less than modest fee structure of one of such school was going viral on social media.
Even Delhi Congress President Ajay Maken taunted the choice by claiming that Sushil had informed him about the arrangement while resigning from Congress 40 days back. If his words are to be believed AAP seemed to have promised business man Sushil Gupta a coveted RS ticket even before he became even a primary member of the party.
The Kumar Vishwas Threat
No one in AAP can deny the indispensible efforts of Kumar Vishwas in taking AAP to these heights. From being at the forefront of Anna Aandolan to leading more than 100 public rallies in run up to assembly elections, Vishwas contributed much to AAP's rise in power. However things haven't been on-track between him and Kejriwal since quite long time. Kumar Vishwas is known to be a great orator and the words which have helped AAP in its journey till now may prove to be equally fatal in future. It isn't still clear whether Vishwas will remain in AAP or not but one thing is sure that he isn't the one to easily bow down to threats and would surely hit back in his own style, sooner or later.
To summarize it in one line, Aam Aadmi Party today made more foes than friends with these nominations. Today's announcement may very much be the base of party's fate in long run; things aren't looking very bright as of now.