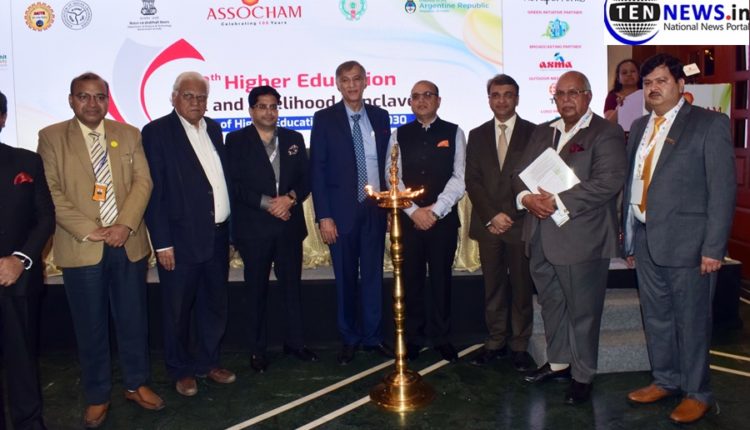 New Delhi : 13th Higher Education, Skill and Livelihood Conclave 2020, one of most-awaited educational conferences by Associated Chambers of Commerce and Industry of India (ASSOCHAM), begun on 25 February at India Habitat Centre.
The two day educational conference is supposed to witness a gathering of 300+ government officials, policymakers, directors, principals, and prominent educationists who will share their insights skills, competencies, and careers of tomorrow.
During welcome address, ASSOCHAM Secretary General Deepak Sood said, "India is going to be the youngest country by 2030, thus it becomes important and pertinent to instill our youth with employable skills. The education curriculum needs to instill apprenticeship and internship more holistically. The assigned budget of 100 lakh crore INR for skill development is undoubtedly a step in the right direction."
Guest of honor for the event, Secretary General of AIU Dr Pankaj Mittal shared the scenario of education sector in India in her speech and congratulated ASSOCHAM on their achievement for shedding light on the imperative pillar of growth.
She said "Upskilling and reskilling are not just required for students but also for the teachers of the curriculum. Apart from that all skilled jobs need to be dignified in our society. Only then we can promote skill development and provide a learning environment for our youth."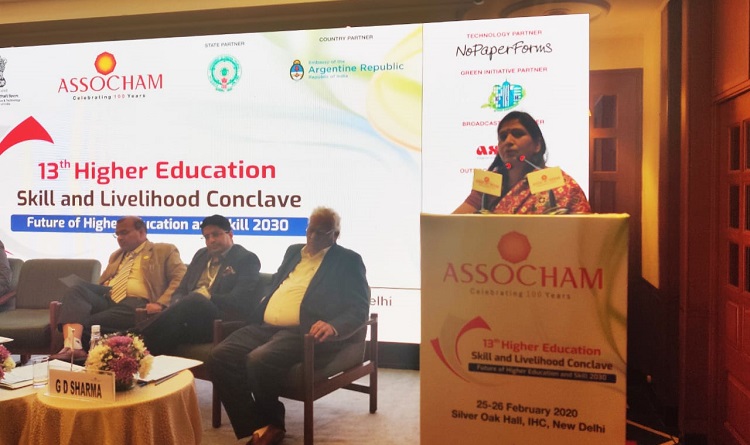 ASSOCHAM President Niranjan Hiranandani during his address said, "India is now at a position where education and skill development needs to be revolutionised beyond policies. In the next five years we should ensure that India becomes the educational hub of the world. The change has to start today."
Further he added "Today, the top CEOs of the world are Indians who completed their education abroad. We need to set up aspirational benchmarks and goals for India to succeed as an educational hub."
While sharing the concluding remarks at the inauguration session, ASSOCHAM Co-Chairman for National Council on Education highlighted that democratisation of education is possible through online learning.