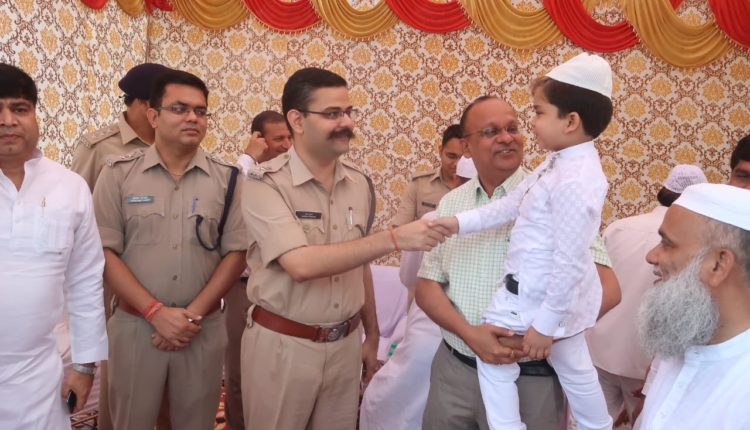 Eid-al-Adha celebrated with joy in Gautam Buddh Nagar, SSP- DM greet citizens
Saurabh Kumar
Greater Noida: Today festival of Eid-ul-Adha is being celebrated with great joy in all over India including Greater Noida. The day started with Muslims offering prayers in large numbers at Eidgah and other major mosques of the city in the morning. Thereafter the festivities continued throughout the day with zeal and fervour.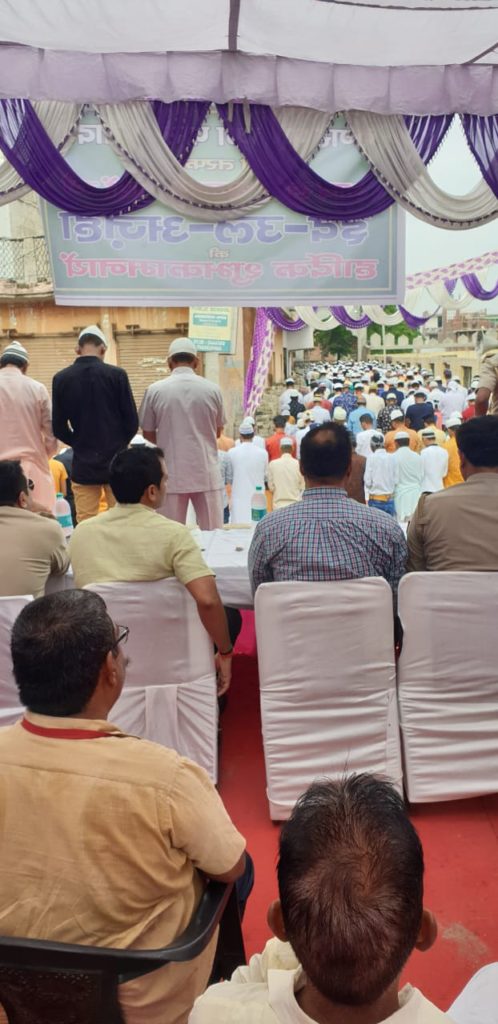 On this auspicious occasion, DM BN Singh and SSP Vaibhav Krishna greeted the people of the district and wished everyone happiness. A picture of DM holding a child in his lap while SSP shaking hand is circulating on social media and getting a lot of appraisal from users.
SSP greeted all the people and wished prosperity and joy in their life. In his message on the occasion, he said, 'All festival gives message of peace, love and harmony and showcases the diversity of our country". He further added, "appropriate police personnel's have been deployed to maintain law and order".
DM and SSP also visited various prominent mosques to wish the joyous celebrators. During the celebrations, children's looked really happy and excited about finding DM and SSP among them. They clicked selfi with them.