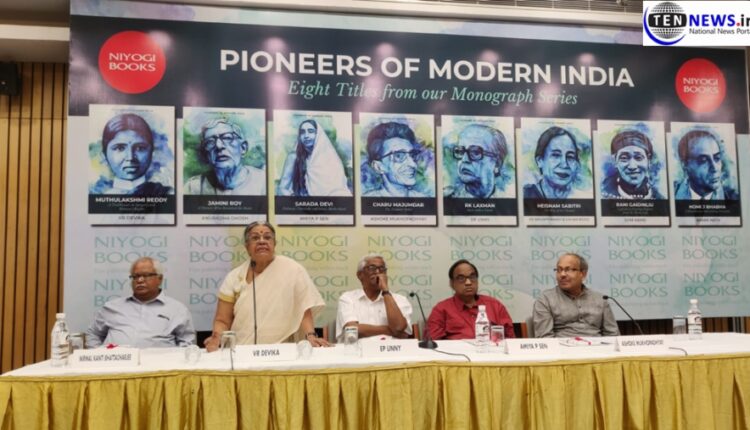 Eight authors come together for Niyogi books' monograph series on Pioneers of Modern India
Ten News Network
New Delhi, 30/07/22: In order to connect today's Youth with the pioneers of the modern day India, Niyogi Books has released a brand new monograph series detailing about the lives of these stalwarts.

The Monograph series launch event took place on Friday, at India International Centre, New Delhi where Eight books consisting Muthulakshmi Reddy, Jamini Roy, Sarada Devi, Charu Majumdar, R.K. Laxman, Heisnam Sabitri, Rani Gaidinliu, and Homi J. Bhabha, were published.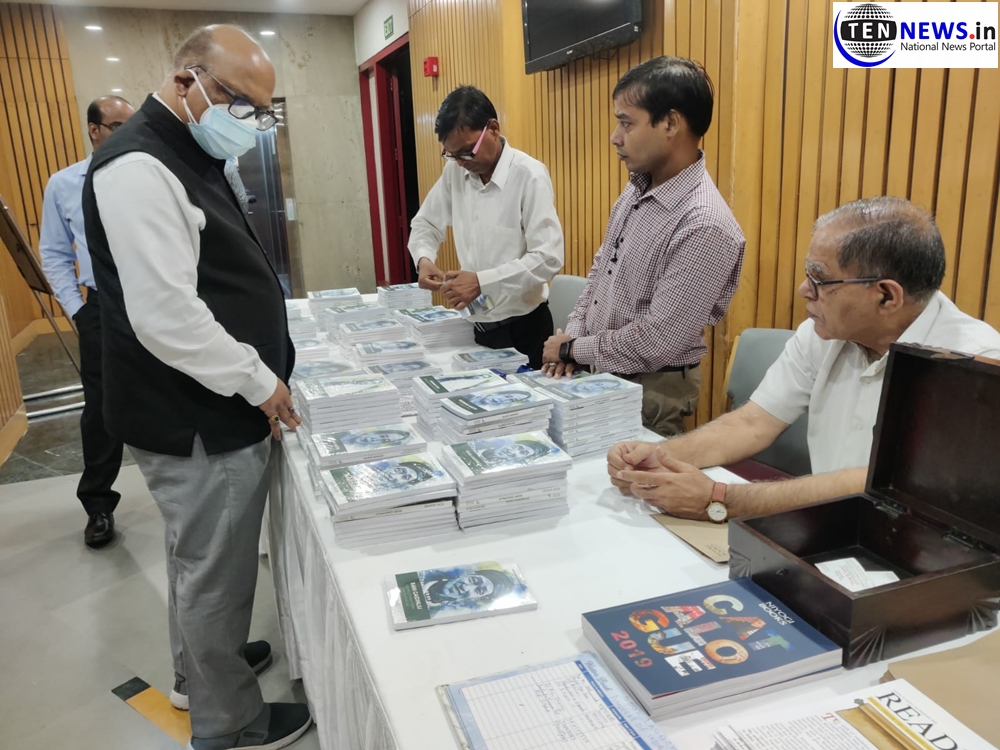 An impressive group of authors graced the memorable event with their presence. The event's prominent dignitaries included Nirmal Kanti Bhattacharjee (Editorial Director of Niyogi Books), VR Devika (Author of Muthulakshmi Reddy: A Trailblazer in Surgery and Women's Rights), EP Unny (Author of R.K Laxman: Back with a punch), Amiya p. Sen (Author of Sarada Devi: Holiness, Charisma and Iconic Motherhood), and Ashoke Mukhopadhyay (Author of Charu Majumdar: The Dreamer Rebel), among others.
In conversation with Ten news network, Trisha D Niyogi (Organiser) outlined different aspects of this monograph series. "Pioneers of Modern India" consists of 8 titles of people from different box of Life. It's a whole mix of a lot of Luminaries who have done immense work to make India a modern India", she said.
She also shared how knowledge about such people connects North India from South and vice versa. "Because we live in the north, we might not be aware of Muthulakshmi Reddy's amazing work in South India. Through such series we are highlighting such personalities," she said.
"It's been a very interesting journey because subject matter experts have written about other subject matter experts, such as EP Unny who wrote about cartoonist R.K. Laxman, Son Kamei who wrote about Rani Gaidinliu and so on. It's been an exciting and enlightening journey because we always say in publishing industry that we learn something from every book, so it's enjoyable more than anything else," she added.
In conversation with Ten news network EP Unny (Author of R.K Laxman: Back with a punch) also shared about how he got associated with the project. "Nirmal Das proposed that I should write this book since I am not the type of person who would write about a cartoonist like R.K. Laxman; rather, I was more into immediately preceeding generation of the cartoonists , such as Rajinder Puri and many others, " he said, adding, "I used to follow Laxman's cartoons; he has a refined and aloof manner and is probably the most iconic cartoonist in the nation. In my researching on Laxman's work, I came across a number of intriguing ideas that inspired me to write this book."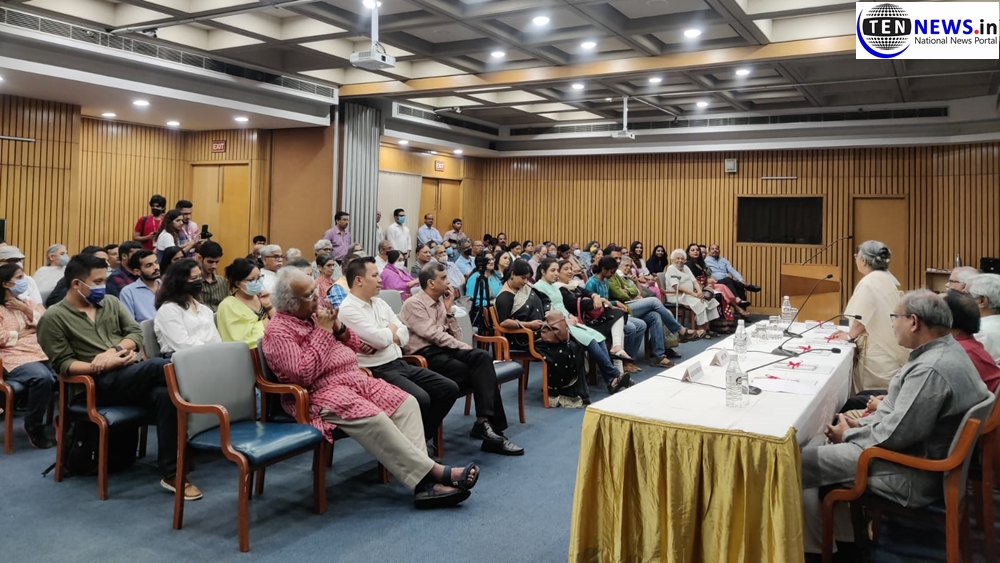 He also said that the pandemic and lockdown were the major obstacles that he had to overcome while writing this book, and as a result, he was unable to secure some of the interviews he had initially planned to take.