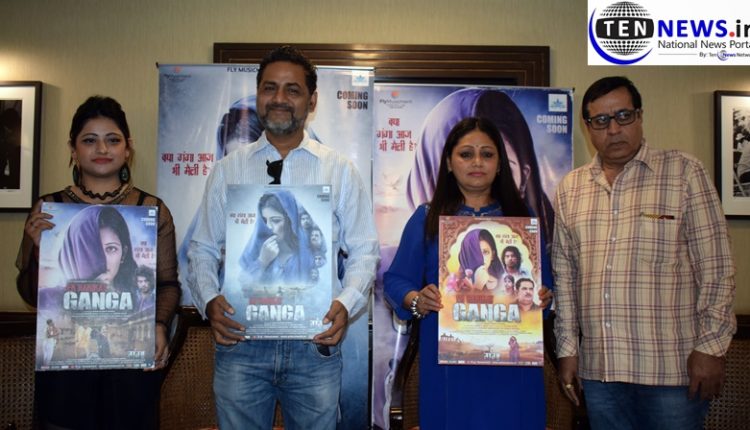 Ek Hakikat Ganga" Movie Starcast Promotes their upcoming Flick on Child Widow in Delhi!
Vishal Malhotra (Photo/Video) By Lokesh Goswami Ten News Delhi :
New Delhi : Today, New Actors in film industry, Rachna Suyal and Gauri Shankar came to promote their upcoming movie "Ek Hakikat Ganga" in Delhi. Producer Mamta Shah and distributor Rakesh Sabharwal of Prince Movies were also present at the event.
The movie is based on "Child widow", an ancient practice which is still being done in many backward areas of India. The film is written and directed by Ritesh Bora who also acts in the movie.

Actor Gauri Shankar speaking to Ten News stated "Through this movie we have tried to create an impact against child marriages in India which still happening in many parts of the country. It is a true story of a girl called Ganga who becomes a child widow and as the story unfolds what difficulties she faces"

Producer Mamta Shah telling about the inspiration of choosing the social issue of Child widow for the movie, spoke "I took inspiration from the backward classes of our country who is still treating girl child miserably by marrying them at an early age. And unfortunately, if they get widow after marriages how they are tortured by them."