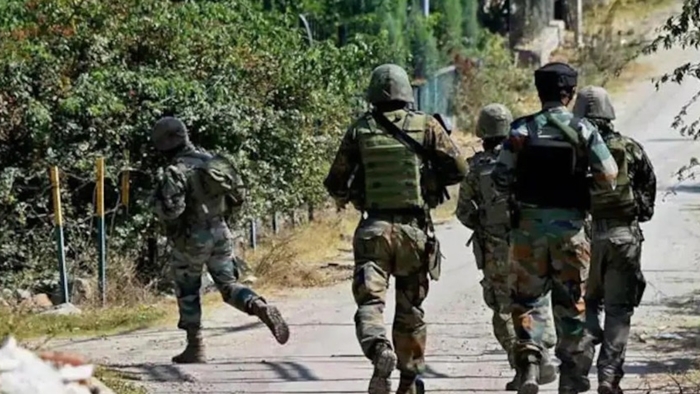 J&K, August 6, 2023: In an ongoing encounter between security forces and terrorists, one terrorist was killed in the Bariyama area of Rajouri district in Jammu and Kashmir on Sunday morning. This comes a day after another terrorist was neutralized in the Khawas area of Rajouri.
The encounter was initiated by the joint efforts of the Rashtriya Rifles of the Indian Army and the Jammu and Kashmir Police. It was launched as a search operation to apprehend the attackers responsible for the death of three army soldiers during an operation in the Halan forests of Kulgam district on Friday.
To ensure the success of the operation, additional troops of the Rashtriya Rifles were mobilized, and Indian Air Force helicopters brought in Special Forces. The target terrain, being undulating with heavy forest cover, posed challenges, and advanced technology, including night-enabled quadcopters, unmanned aerial vehicles, and Sniffer Dogs, was employed to enhance the forces' capabilities.
Throughout the night, the security forces thwarted repeated attempts by the terrorists to break the cordon through controlled fire. The area has been cordoned off, and all escape routes for the terrorists have been plugged.
A defence spokesperson stated, "Reinforcements of the security forces have plugged all escape routes for the terrorists and efforts are on to neutralize them."
As the operation progresses, the authorities have issued an advisory to the public, urging them to maintain a safe distance of at least two kilometers outside the periphery of the area to ensure their safety.
The encounter highlights the ongoing efforts of the security forces to combat terrorism in the region and maintain peace and security. The situation remains tense as the search operation continues for the remaining terrorists.