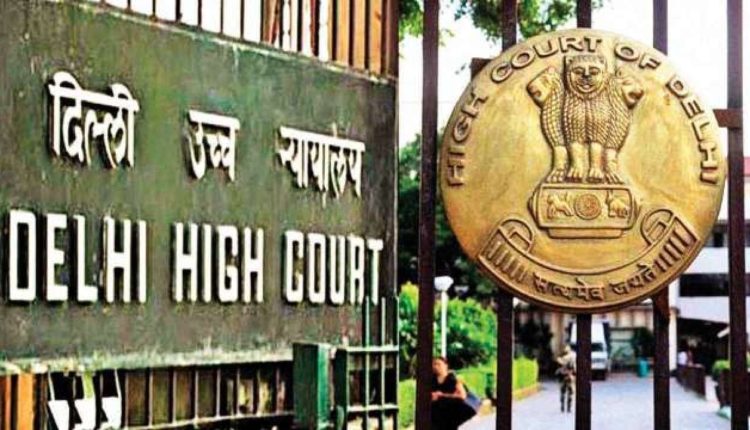 Environmentalist Anil Sood questions land use change, compensatory afforestation by DDA after Delhi HC notice
Ten News Network
New Delhi, 2nd August 2022: The Delhi High Court on Monday issued notice to the Delhi Development Authority (DDA) and others in connection with a Public Interest Litigation (PIL) seeking to repeal the proposed amendment to the master plan 2021 for the change in land use of the Park near AIIMS at West Ansari Nagar Campus-Zone, New Delhi.
The Delhi Development Authority (DDA), the Lieutenant Government of Delhi, and the Ministry of Environment and Forest and Climate Change were requested to respond on Monday by the Justice Satish Chander Sharma bench. The subject was then set for a thorough hearing on November 24, 2022.
The attorneys Vikas Kakkar and Amit Dubey for the petitioner Society for Protection of Culture, Heritage, Environment, Tradition, and Promotion of National Awareness claimed that a park is a respite for patient's loved ones, nearby residents, commuters, and visitors who need a place to breathe in the shade of trees.
The tree canopy serves as a water collecting device in addition to serving as a filter for noise pollution, a natural air conditioner without electricity, and an efficient smog tower. It also helps to preserve the ecological balance by preserving biodiversity, they said.
"The Planners of the Capital City of Delhi have reduced Delhi to a gas chamber by chopping trees, converting a huge number of parks into a concrete jungle, without application of mind. DDA has indiscriminately changed the land use of hundreds of parks in Delhi, which is the main reason for pollution and increase in pollution. Now instead of stopping the change of land use of parks, when they do not have any space for compensatory afforestation where is the need of change in land use," stated Anil Sood, president of SP CHETNA, an NGO which keeps a check on Enviornment related issues.
"When they say they will go to the neighboring states for compensatory afforestation, do they say the citizens will have to go for air and water to the neighboring states? So this is illogical and completely against the principles of Fundamental rights of the citizens," he added.