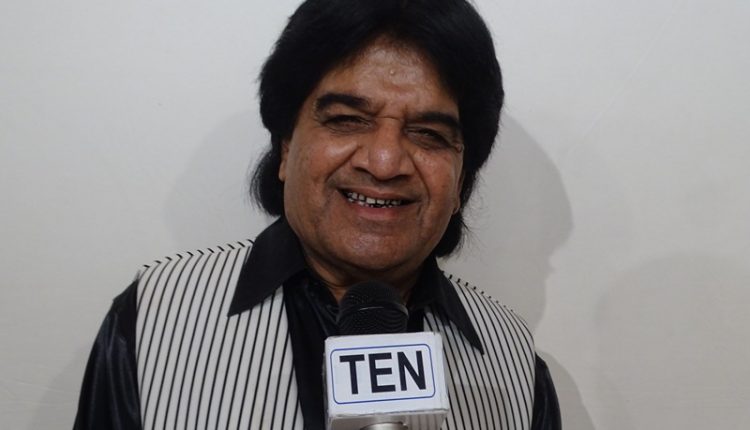 Exclusive interview with 'Hum Kaale Hain to Kya hua Dilwale Hain' boy Junior Mehmood
ROHIT SHARMA / KASHIF
(31/03/18) New Delhi: Remember the hilarious dance of Junior Mehmood 'Hum kaale hain toh kya hua dilwale hain…' from the movie 'Brahmachari'? The little naughty boy who imitated comic style of the great comedian Mehmood Ali is still afresh in everyone's mind.
Naeem Sayyed, popularly known as Junior Mehmood, whose comic timing forced people to laugh and received a lot of accolades from the industry. The name Junior Mehmood was given to him by Mehmood Ali in the year 1972.  Later, he opened his own production house and started making Marathi Movies.
To take part in an event Junior Mehmood was in New Delhi and shared his views on various issues with Ten News.
Q – What Delhi means for you?
A- Delhi is like a second home to me. I often visited here.
Q – How Junior Mehmood came into film industry?
A- Since my childhood I'm very talkative and then children don't speak too much. So, once, I went to the set of a film of Bhaijan (Mehmood Ali) he saw me and offered a role of his brother-in-law. I did very well. Since then, Naeem Sayyed known as Junior Mehmood. He was like a father figure to me.
Q- Why you distanced yourself from mainstream bollywood movies?
A – After the death of Bhiajan (Mehmood Ali) I started my own production house and produce and direct Marathi movies. When you have your own child then don't look to the neighbour's child.
Q- Film fraternity is constantly under attack and films are being banned or trimmed by the Censor Board. What is your take?
A – I'm not a perfect person to reply this question but one thing I must say creative persons are very few in Bollywood industries and if some creative person trying to do something new, then, they should be encourage not discourage.