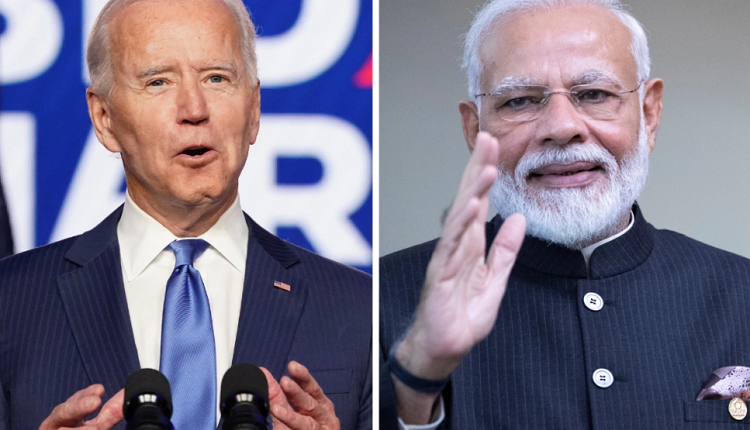 Experts deliberate future of Indo-American bilateral relations amid change of guard at the White House in Washington DC
Democrat Joe Biden is set to take over as a new US President in January 2021 after winning recently concluded US Presidential elections.
To discuss the implications of the change of guard at the White house on Indo-US relationships, Mr. Pooran Chandra Pandey, an expert in public diplomacy, geo-politics and development cooperation, moderated a webinar on Ten News Live with experts who have closely watched different dimensions of the US Politics and been a privy to the Indo-US relations panning out over the years.
 Laying out the context for the conversation on the theme that subsequently followed for 90 minutes, Mr. Pandey said that the change of guard does not only imply the change from Republicans to Democrats but also portrays changes in terms of overall strategy of the US especially in regard to its bilateral relations with India, more specifically. 
"This election has been extraordinary as it happened in the middle of many difficulties and challenges including a global pandemic- Covid-19″ Mr. Pandey added.
On the reaction of Indians on change of guards, Mr. Pandey said, "Indian community is certain that the relationship built during the regimes of Obama and Trump administrations will continue to thrive and move in a positive direction under the Biden administration, too."
Mr. Pandey suggested that Indo-pacific, climate and environment, education, IT and 5G will be the key dimensions to the Indo-US relations in coming times, among many other factors". 
Dr. Bhuvan Unhelkar, Professor of Cybersecurity and IT, University of South Florida, USA; Dr H Chaturvedi, Director, BIMTECH and Alternate President, Education Promotion Society of India; and Mr. Aseem Chawla, Vice President of Society of Indian Law Firms (SILF) and former Regional President of Indo American Chamber of Commerce participated in the webinar.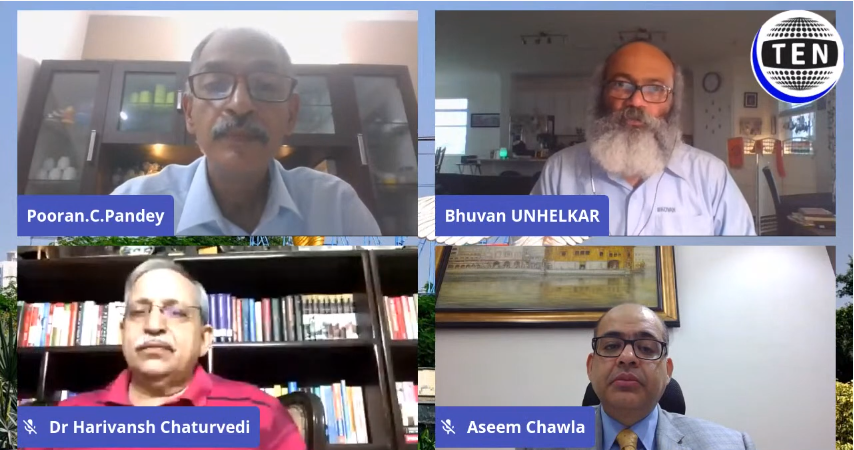 Responding to a question on how this election was different from the previous elections, Prof. Unhelkar talked about Covid-19 and how it had a massive impact on the elections and beyond elections as well.
 Another significant aspect that affected US elections this time were postal ballots, according to Prof. Unhelkar.
"Postal ballots had a major say in the way results came about. For example, Trump was leading by 6 lakh votes in Pennsylvania, but he lost when the postal ballots were counted, predominantly used by democrats who did not want to expose themselves to the pandemic."
Lastly, the "Black Lives Matter" campaign in US which brought the racial discrimination in limelight was also a key factor in the elections, he added.
Prof. Unhelkar also highlighted that the Symbolic value of the new President elect is immense. In India, a politician above a certain age is not given a ticket, but in the US, a 77-year-old is going to become the President by dismantling the age bar. The vice president who is a female of color, is also dismantling the gender and race discrimination.
Responding to a question about the future of Indo-US relations, Mr. Chawla, said that the general rhetoric is that the change of guards might end up resetting relationships.
Mr. Chawla suggested that the US will  look to re-establish its relationship with China and that can have collateral consequences on India.
"The relationship has to be on the basis of how the US perceives India and not the collateral impact of it trying to revisit its outlook towards China. This is not what India is looking at."
He also suggested that both the countries need to take the relationship to the next step while referring to the long delayed Free Trade Agreement (FTA) and contentious H1B visa issues.
While talking about the impact of change of guards on the educational dimension in Indo-US relationship, Dr. Chaturvedi said, every year 2 lakh students go to the US for higher education. The number was growing during the pre-Trump administration but it has come down in the last couple of years.
"During the Trump administration, the US economy was not in position to help the US higher education system. The quality of school education went down and the American students were not able to compete with countries like India," added Dr. Chaturvedi.
He highlighted how the stringent visa rules introduced during Trump's tenure restricted students to study for 4 years at the most in the US.
"The new regime will hopefully allow more and more students to come to the US. Though there will be less scholarships, and more fees, the visa issues can be mutually sorted out by US and Indian government administrators," he said.
While taking a dig at Mr. Trump's administration, Dr. Chaturvedi said that even though Mr. Trump was heading a democratic country, he did not hesitate to drift away from the great liberal traditions of the US by reversing the globalization trends, withdrawing from multilateral organizations, and talking about America First.
"The new President will provide better opportunities for Indian talents and scholars to work with the professors and researchers from US universities. New students will also be welcomed at US universities" he concluded.
Taking the deliberation further, Mr. Pandey talked about contentious issues like taxation and visa regime in Indo-US bilateral relations and how these issues have been a bone of contention between US and India, asking Mr. Chawla about whether the situation will change with a new President in the White house very soon.
In response, Mr. Chawla hinted of being slightly bearish on the possibility of any remarkable progress taking place during Biden's tenure by saying that Trump's way of doing politics will not get completely tapered off with the new administration coming in. 
"I don't think the new administration will be shedding down everything which the Trump administration did. They may vanish a few things, but when it comes to key aspects of the economy and trade, Trump's impression is likely to stay," he further stressed.
"Trump's approach was very unilateral and US centric. With Biden, it might be the same in substance, but it might just get sugar quoted as a collegial view rather than a unilateral one," he added.
When asked about the provision of inviting foreign universities in NEP 2020, Dr. H Chaturvedi said If some top universities set up their campuses in India, they will do so on their own terms and conditions rather than the terms and conditions of higher educational bodies in India.
Over provisions of Indian universities setting up their campuses abroad, Dr. Chaturvedi said that both public and private universities have capabilities and internationally known brands to be able to set up their campuses outside. In South-East Asia and Middle-East, there is a high demand of Indian higher education.
 "However, I have doubts that any of these will become reality in the next 5-10 years because of the democratic processes and a completely different set of political priorities in our country."
When asked about what can be done to facilitate Internationalization of Education in India, Dr. Chaturvedi said that there should be a separate department for facilitating internationalization of India higher education. It should be responsible for both inviting foreign universities and also enabling Indian universities to go abroad.
He also suggested that the government should provide funds to enable internationalization of higher education in India. 10,000 professors should be invited to India and the same number of professors should be sent abroad every year.
"If an ambitious country like India does not provide funds for these two activities, how will top 100 universities come to India," he questioned.
Delivering his closing remarks, Prof. Unhelkar said that Indo-US relations started in 1893 when Swami Vivekananda came to Chicago, and from there onwards, it has been a complementary and win-win relationship between the two countries, if we leave few instances aside.
"I see Biden bringing the 2 counties closer as he is all inclusive. He is also more of a statesman rather than a politician." he added.
Prof. Unhelkar also mentioned about spiritual dimension between Indo-US as the one where he hopes that Indo-US relations will continue to flourish.
In his closing remarks, Dr. Chaturvedi said that the US and India must cooperate to make sure that global society is able to meet all the challenges in the future. "US-India must come together and work for global peace, sustainability, equality and a multilateral global society."
Mr. Chawla in his closing remarks said that we have to wait and watch and hope that the relations between India and US continue to move in the direction.
Summing up the conversation at the end of the webinar, Mr. Pandey said, "working in a mutually beneficial direction and on shared priorities is the only way forward to create a win-win situation in any bilateral relations and so does it apply to India and US bilateral relations".
"The note of caution, however, here would be to remember that in international relations, approaching bilateral relations more realistically and reciprocate to the partner with a long-term approach remains uppermost", said Mr. Pandey, while thanking panelists for their time in taking part in the conversation on an important theme of current relevance to both the India and the US.