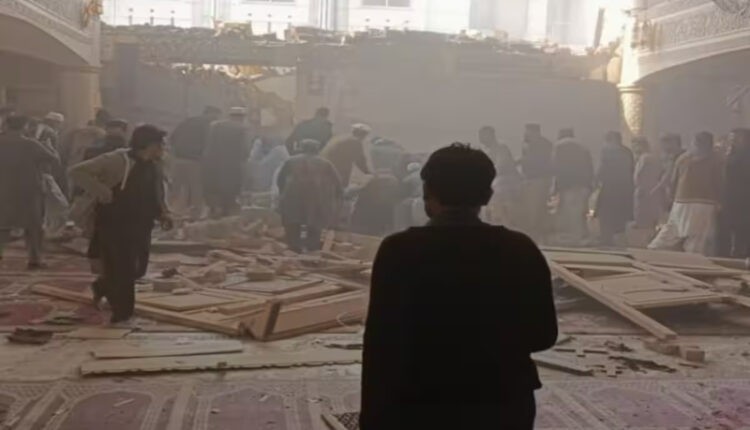 Explosion at Mosque in Peshawar, Pakistan Kills 83 and Injures 150
Ten News Network

Peshawar (Pakistan), January 31, 2023: At least 83 people were killed and 150 injured after an explosion ripped through a mosque in the provincial capital of Peshawar, Pakistan, on Monday.
Rescue workers are still searching through the rubble of the mosque's collapsed wall and roof, with nine bodies recovered overnight. The death toll is expected to rise as more bodies are pulled from the wreckage.
The attack happened during afternoon worship, targeting police officers who were attending the service. Twenty of them were buried after a prayer ceremony, with coffins lined up in rows and draped in the Pakistan flag.
"I saw black smoke rising to the sky. I ran out to save my life," said Muhammad Asim Khan, a police officer who survived the blast.
No group has yet claimed responsibility for the attack, amid a worsening security situation in the country. In response, provinces around Pakistan announced they were on high alert, and extra security forces were deployed. In the capital, Islamabad, snipers were deployed on buildings and at city entrance points.
Prime Minister Shehbaz Sharif condemned the attack, saying that "terrorists want to create fear by targeting those who perform the duty of defending Pakistan." The attack also prompted UN Secretary-General Antonio Guterres to condemn it as "abhorrent" and US Secretary of State Antony Blinken to extend his condolences for the "horrific attack."
The blast came on the day United Arab Emirates President Mohamed bin Zayed Al Nahyan had been due to visit Islamabad, although the trip was cancelled at the last minute due to bad weather. Pakistan is also preparing to host an IMF delegation on Tuesday as it works towards unlocking a vital bailout loan to prevent a looming default.