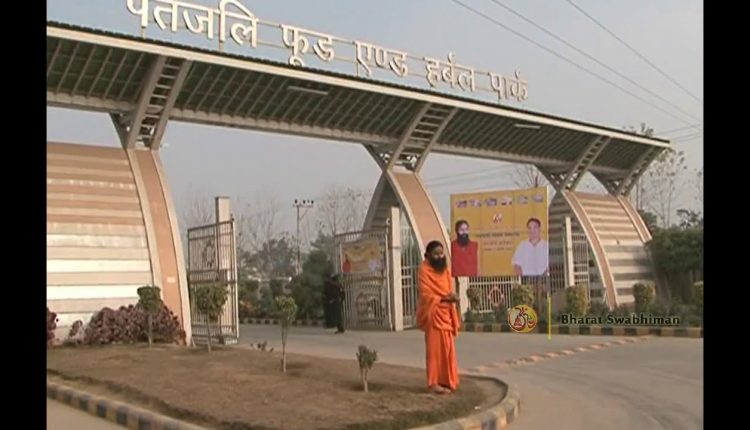 Failing to get requisite clearances, Patanjali announces to shift Mega Food Park Project away from UP
Ashish Kedia
Baba Ramdev's multi-million conglomerate Patanjali Food Products has decided to take its ambitious project of 6000 crore worth Mega Food Park out of Uttar Pradesh. The park when fully fully functional would have provided jobs to about 10,000 people and would have boosted the investment prospects of the Yamuna Authority Region.
Announcing this shocking development, Patanjali CEO Acharya Balkrishna tweeted and said, " We did not get any cooperation from the state government for this project. We have waited for long time for the clearances but could not get from the state government. Now we have decided to shift the project".
It must be noted that this mega food processing project was under the purview of central government.
However a source closed to the developments said that it was not the state government but the central government who could have cancelled the project after Patnajali's inability to get clearances due to some technical reasons, however they haven't taken any such step as of the moment. The timeline indeed given for obtaining some clearances was in its last months which would have led to this sudden announcement of pull out.
A high placed source also revealed that Patanjali was given one-month extension by the Ministry of Food Processing Industries till end of June to get the requisite clearances to start the project.
Food Processing Secretary JP Meena told PTI: "Patanjali was given four months time to meet the conditions required to get the final approval. There are four to five conditions, including land and bank loans, which any party that wants to set up mega food park has to fulfill. In case Patanjali does not meet the condition, we have no choice but to cancel. We have done it earlier in many projects".
To get a better perspective it is important to note that mega food parks are to be implemented within 30 months and financial assistance is provided to them by the central government.
Talking of the ground reality, the Yamuna Authority has denied cancelling the land allotment to Patanjali at this moment of time and have confirmed that land still belong to them. Patanjali has also constructed the boundary wall at the project site and as per grapevine Baba  Ramdev along with Acharya Balkrishna were expected to visit the project within this fortnight.
The Ironic Shock :
It is indeed surprising that the very people who would link Yogi's attire and BJP's proximity to Baba Ramdev for providing an unchecked red-carpet to Patanjali projects are now criticizing the same government for being non – lenient to Patanjali in terms of compliance of rules.