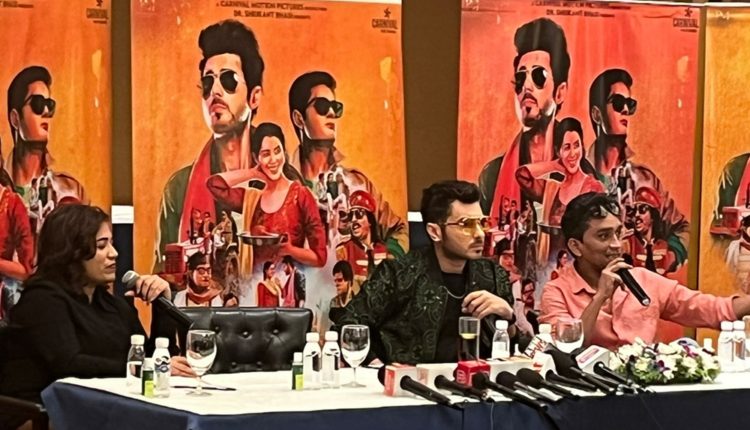 Film 'Mere Desh ki Dharti' Depicts Plight of Farmers, Says Director
Ten News Network
New Delhi, 2nd May: On Monday, the team of the movie, "Mere Desh Ki Dharti – desh badal raha hai", hosted a press conference to share the details of this upcoming film.
Among the cast, the conference was attended by Actor Divyenndu Sharma, Mirzapur Icon, Anupriya Goenka, Vaishali Sarwankar, Producer and Faraz Haider, Director.
The theme of the film mainly revolves around the condition and lives of the farmers in India. In order to give the film a realistic, ground level and accurate representation of the farmers and their problems, the shooting took place in a village near Bhopal.
"We have tried to portray the problems and issues faced by the farmers in the country and also offered potential solutions for it. There are very few films based on farmers, this film is one of those," said the director.
We have not tried to politicise the issue, it is an entertaining film with a message, said Divyenndu.
The shooting of the film began much before the farmer's protest, the team has requested the audience to not try to associate the movie with the political issues in the country. "It is a comedy film and was shot before the pandemic. The farm bills were not even in the picture, during the making of the film," said the team.