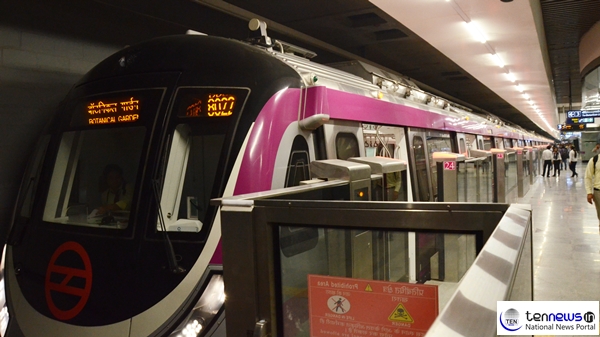 New Delhi: Delhi Chief Minister Arvind Kerjriwal wrote letter to home minister Rajnath Singh and Urban development minister Hardeep Sing Puri to initiate CBI probe on impending liability of Rs 5,000 crore faced by DMRC due to termination of the concession agreement with Relicense of Delhi Airport Express Metro Line (DAEML).
To develop Delhi Airport Express Metro Line, DMRC had given tender to Relicense Company but due to the flaws, found during inspection, DMRC terminated the tender as a result DMRC has to compensate Relicense with Rs 5,000 as per the contract.
However, to probe into the entire matter, Delhi government asked the Dialogue & Development Commission of Delhi to enquire into the matter and submit his findings.
"DDC report says that the entire episode would lead to an onerous burden of about Rs 4,700 crore which will have to be shared equally by Government of India and GNCTD. But DMRC has increased its expenditure by Rs 5000 crore despite having half share," said Delhi deputy chief minister Manish Sisodia while addressing media.
"The sort up in DRMC expenditure may lead to the fare hike of metro, which is unacceptable. To fulfill the expenses, DMRC may hike the metro fare or if it happened people would not travel with metro," Sisodia added.
The report further states, as per the plan, Delhi Airport Express Metro Line has to be run with a speed of 120 kmph but it is running on 50 kmph because the rail safety officer found 1551 cracks on the tracks and 149 defected twist guarders during inspection and did not clear the project.
Attesting copy of the DDC findings, Delhi CM has asked to initiate the probe into the matter, so, the fare hike can be prevented.