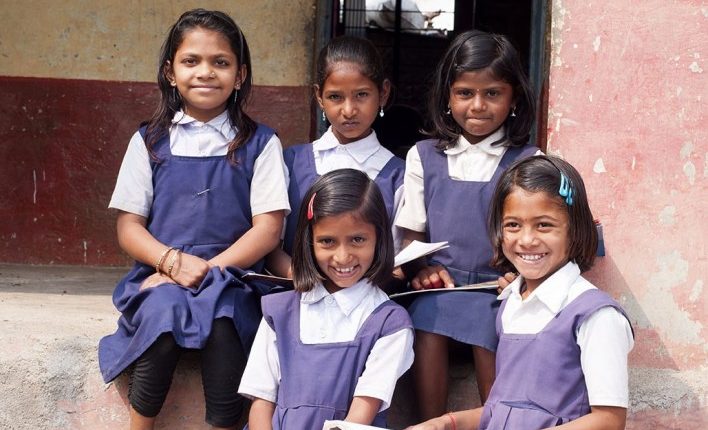 FITJEE to conduct its Fortunate 40 selection test for economically deprived students on 21st February
New Delhi: January 2021: As a Social Initiative (to help the poor but capable) taken by the country's premier institute FIITJEE, for training IIT–JEE aspirants, Fortunate 40 selection test will be conducted nation-wide on Sunday, 21st February 2021.
The exam will be conducted in offline mode*, computer-based test mode* (at designated centres) or through proctored online mode (can be taken from home). (* see note)
FORTUNATE 40 – A Program to provide World-Class Training to serious Students from Financially Weaker Backgrounds and empowering them to achieve their Goal of Success and Top Ranks in JEE Main & Advanced and Other Competitive Exams.
The program financially supports capable Students  going to class IX and XI in A.Y.2021-22 and whose total parental income is less than Rs. 10,000/- per month. FIITJEE supports these meritorious Students in their preparation for achieving their dream goal, by awarding 100% scholarships for FIITJEE program & 100% waiver on hostel charges. For Integrated School Program, the school fee will be charged from the student (at some locations scholarship on school fee may also be awarded). The Fortunate 40 batch for each program, at each location, will have a maximum of 40 Students only.
Despite financial constraints many students in the past got selected through FIITJEE's Fortunate 40 and pursued their dream to become IITians. Through FIITJEE's Fortunate 40, MSK Manohar from Vijayawada got the opportunity to enrol in FIITJEE's PINNACLE program and with his hard work and FIITJEE's coaching, he went on to achieve AIR 5 in JEE Advanced, 2018.
Another student from Bihar, Anand Kumar got the opportunity to enrol in FIITJEE's SUPREME – Four Year Integrated School Program having secured AIR 369 In JEE Advanced 2020.
"My father worked as a tailor and in such a scenario it was mere dream to even think of IIT. When my dream was on the verge of getting doomed, I appeared for the FIITJEE's Fortunate 40 Test and was offered PINNACLE – Two Year Integrated School Program with 100% scholarship. FIITJEE supported me in each possible way not only academically but morally and financially. Fear grips me and I shudder at the thought of what I would have been doing today, had FIITJEE not come as a messiah in my life, at the right moment "said MSK Manohar, AIR 5, JEE Advanced 2018.
"I had a dream to become an IITian, but I could never think of ways to fulfil my academic dreams due to the financial condition of my family. My father is a cloth weaver and was not able to gather enough money to get me enrolled in any institute for IIT-JEE preparation. Fortunate 40 helped me to fulfil my dream and provide me free education in an unmatchable education atmosphere. Through FIITJEE's Fortunate 40, I was granted 100% fee waiver both on its program as well as hostel fees for four years. At FIITJEE, under the guidance of faculty and access to the top-notch study material, I could turn all my academic weaknesses into strengths. I, sincerely, thank FIITJEE for changing my life and career into a golden period" said Anand Kumar, AIR 369, JEE Advanced 2020.
With the vision to provide quality education for all children irrespective of their background, 'Fortunate 40' program has been designed by FIITJEE. This initiative has already promoted equal and fair opportunity in education and removed any disparity between students on basis of their economic background.
"With the competition for entering IIT's becoming stiffer and stiffer with time, it is not an easy exercise even for aspirants with intellectual capability and potential, since methodical rigorous training and guidance is needed to crack JEE and students from economically less fortunate backgrounds often fail to avail the benefits of such coaching programmes. Our FORTUNATE 40 Program is designed to propel into the big league such students, who might get lost in absence of essential guidance and training. Over the past few years, many of these students nurtured by us have created new benchmarks of success and have made us immensely proud," says Mr. R L Trikha, Director, FIITJEE Group." The number of seats in IITs are limited but any Student preparing for JEE Main & Advanced at FII TJEE reaps benefits beyond JEE Main & Advanced. FIITJEE takes pride in improving attitude, creativity, analytical skills & IQ of all its Students. This change helps each of our Students in giving his / her best performance in all vistas of academic pursuits and career thereafter. " he further says.
The "FORTUNATE 40" is for the students studying in class VIII (going to IX) & class X (going to class XI) with parental financial background being below Rs. 10000/- per month. FIITJEE supports these meritorious students in preparation for achieving their dream goal, by awarding 100% scholarships for FIITJEE program & 100% waivers on hostel charges. For Integrated School Program however the school fee will be charged from the student.  
The selection test will be conducted at the centres in Delhi, Delhi NCR (Gurgaon, Ghaziabad,
Greater Noida, Noida & Faridabad), Amritsar, Bangalore, Bhilai, Bhopal, Bhubaneswar, Bokaro, Chandigarh, Chennai, Coimbatore, Cuttack, Dhanbad, Durgapur, Gorakhpur, Gwalior, Hyderabad, Indore, Jaipur, Jamshedpur, Kanpur, Kharagpur, Kochi, Kolkata, Lucknow, Meerut, Mumbai, Nagpur, Patna, Prayagraj, Pune, Raipur, Ranchi, Shaktinagar (NTPC), Vadodara, Varanasi, Vijayawada & Visakhapatnam.
The last date to apply for test is 19th February 2021 and to be eligible for the FORTUNATE 40 batch, students must clear the individual subject cut-offs & also the grand total cut-off. 
Online Registration can be done through www.fiitjee.com/f40.htm  
The document which needs to be uploaded is Self-Declaration Form (of parental income). 
Offline Registration Mode: Fill in your complete details in the registration form mentioning test centre, segment code and preference of study centre along with: (a) Self Declaration Form (of parental income) (b) Two passport size colour photographs and submit it to the nearest FIITJEE centre. Registration is OPEN at all FIITJEE Centres.
Result declaration for both Classes

– VIII & X will be on

6th March 2021

and will be available on

www.fiitjee.com
*Due to government directives or any unforeseen event, if the conduction of exam through any of these modes becomes impossible, then it will be conducted only through Proctored Online Mode (can be taken from home).