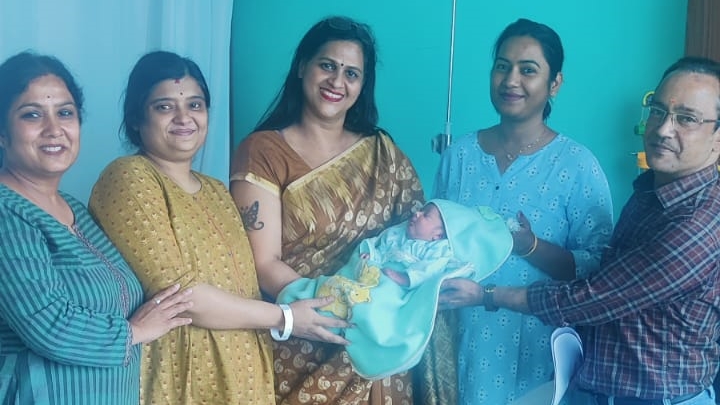 Fortis Greater Noida overcomes major complications to ensure successful delivery through IVF
Ten News Network

Greater Noida, Nov 7, 2022: Medical science has made euphoric advancement and with right medical care and availability of state-of-the-art infrastructure, experts are able to perform even most complicated treatments with amazing ease.
One such instance recently occured in Gautam Buddha Nagar district. Talking of a challenging case, Dr Sonali Gupta from Fortis Hospital Greater Noida recounted the account of a woman who underwent successful IVF treatment in the hospital despite facing significant health complications.
"Patient named Aarti Gupta had come to Fortis Hospital after facing IVF failures 4 times in prior medical institutions and managed to conceive on the first try with the help of Fortis' seasoned medical professionals," said Dr. Gupta
The patient had to undergo haemostatic support treatment in the initial stage of her pregnancy due to loss of blood.
"She also had a history of fluctuating blood pressure and diabetes. In 2008, Aarti Gupta had also undergone a myomectomy procedure in Varanasi. Additionally, her husband is diabetic which meant that his sugar levels had to optimized prior to the IVF treatment," added Dr. Gupta.
The doctors and medical professionals at Fortis were able to deliver a healthy baby despite facing significant challenges which also included dense adhesions to the uterus, bladder and the bowel.
The adhesions were successfully removed to ensure a healthy mother and baby post surgery.