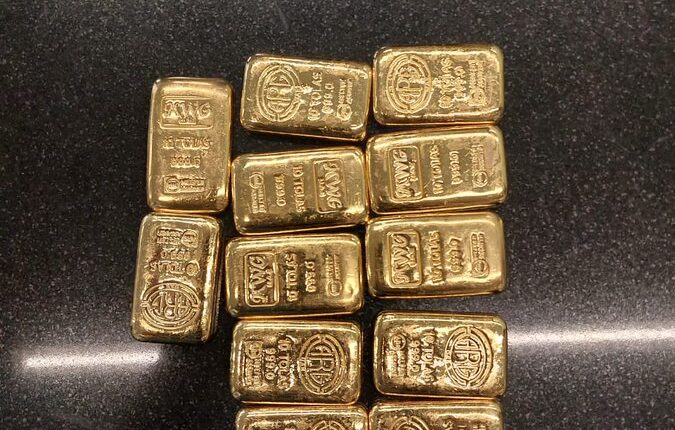 Four held at B'luru airport with gold worth Rs 1.77 cr

New Delhi, Oct 2 (IANS) The Customs officials at Bengaluru Airport arrested four persons and recovered 3 Kg gold worth Rs 1.77 crore from their possession.
A senior customs official said that all the four accused arrived at Bengaluru Airport from Dubai on September 29.
"Total 3 kilograms of gold which were concealed in rectum/knee caps worth Rs 1.77 crore were seized from them," the official said.
"The recovered gold was confiscated under the provisions of Section 110 of the Customs Act, and the passengers were subsequently arrested under Section 104 of the Customs Act," officials stated.
Further investigation into the matter is ongoing.
–IANS
atk/dpb