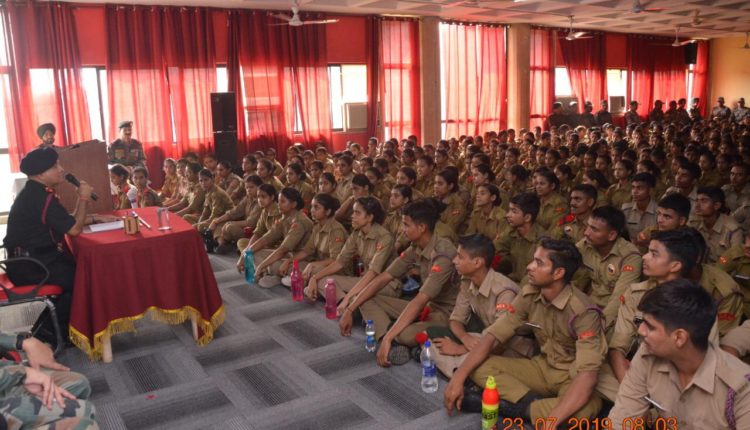 Galgotias University Celebrates Kargil Day with NCC Cadet Cops
On 26 July, 2019, India as well as students of Galgotia University are celebrating the anniversary of the victory of the Indian Armed Forces in Operation Vijay against the infiltrating Pakistani troops. The anniversary is observed each year across the nation to show respect and gratitude to the brave servicemen of the armed forces who laid down their lives to re-capture all positions that had been seized by Pakistan Army.
'Kargil Vijay Diwas' is celebrated at Galgotias University with heavy enthusiasm and vigor by military personnel who have come to oversee the Galgotias NCC combined training camp at galgotias campus one. Dhruv Galgotia CEO Galgotias university says "this day Marks the glorious Operation Vijay that saw the mobilisation of about 2,00,000 Indian troops and brought a swift and final end to the conflict by recapturing all the previously lost posts and forcing the Pakistani troops to fall back and run away from the brave Indian army.
Suneel Galgotia chairman Galgotia college says "The Kargil was a unique instance of two nuclear-capable powers facing each other off in a conventional warfare and It is a day to mark and honour the sacrifices laid down by the 527 martyrs and many others who fought in this battle for our great nation"