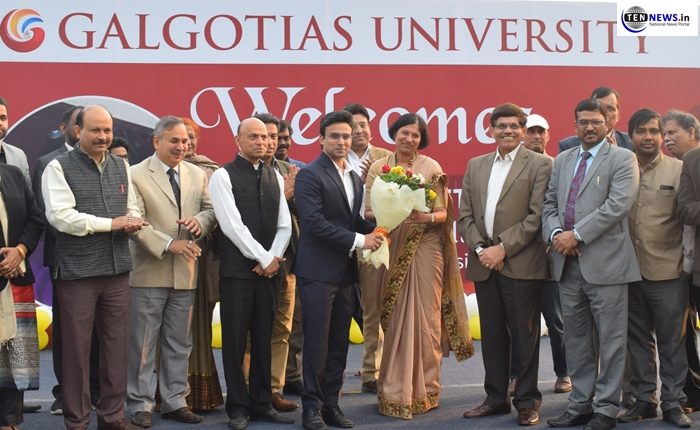 Galgotias University will soon be a World-class University: VC Dr. Preeti Bajaj
Greater Noida, 05/12/19: Today, Galgotias University, Greater Noida organized a installation ceremony to welcome its new Vice Chancellor, Dr. Preeti Bajaj.
Dr. Bajaj, who was earlier a Professor and Director at G.H Raisoni Engineering College, Nagpur was recently appointed as the new Vice Chancellor to take Galgotias closer to its vision : "To be known globally for value-based education, creativity and innovation."
The confidence that Galgotias Management has shown in Dr. Bajaj is backed up by the diverse experience that she holds, both as an academician and as an administrator. She has a plethora of achievements to her name. Under her leadership, the G.H Raisoni Engineering College was able to achieve many milestones and laurels including NBA Accreditation to 23 programs, NAAC – A+ Grade, NIRF Ranking – 67th in Engineering in 2017 and so on.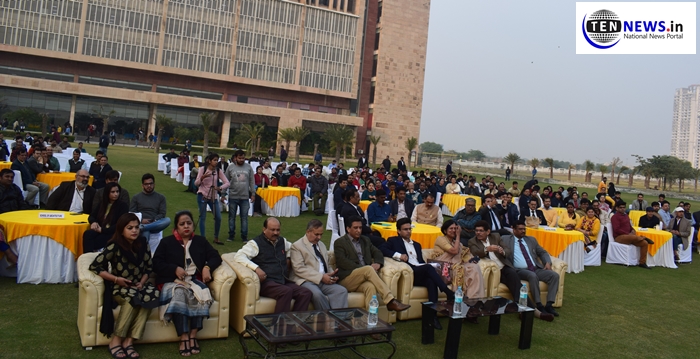 Before the Installation ceremony, the Ten News team interacted with Dr. Bajaj to learn her top priorities and agenda that she has in her mind to take the university, to greater heights.
The ceremony was organized in an open area where all the deans and faculties were eagerly and enthusiastically waiting for the first address of the new Vice Chancellor.
The Chancellor of Galgotias University – Suneel Galgotia, CEO – Dhruv Galgotia and Pro Chancellor – Dr. Pradeep Kumar were all present on to accord her ceremonial welcome and to make the event memorable.
The ceremony began with the welcome address by Dhruv Galgotia, who talked about how the appointment of Dr. Bajaj as VC fulfills the vision of the Chancellor of having a leader with administrative acumen, inspiring leadership skills and one who can make the University stand as one of the best in the country.
Dr. Kumar, Pro VC, in his address, talked about huge increase in number of admissions this year. He said, "Admissions have crossed more than 5,000 this year, and almost the same number of admissions have been refused."
He also talked about the extraordinary placement in the University in current year. "We witnessed more than 1500 campus placements within just 20 days in September. 50 students have received a package of more than 10 lakh / annum, the highest package being around Rs. 30 lakh / annum." Dr. Kumar said.
Finally, Dr. Bajaj walked up to the podium to deliver much awaited address. She began her address with a motivational quote and assured the students and the faculties that the Galgotias will very soon be a World-class University. She stated "Developing student centric system" as her key agenda and "Collaborative research, industrial research, community program, re-skilling of staff." as her other key priorities.
She also announced Rs. 75 lakh budget for research, later in her address.
At the end, Dr. Bajaj was felicitated with bouquets presented by the Management team of Galgotias University.