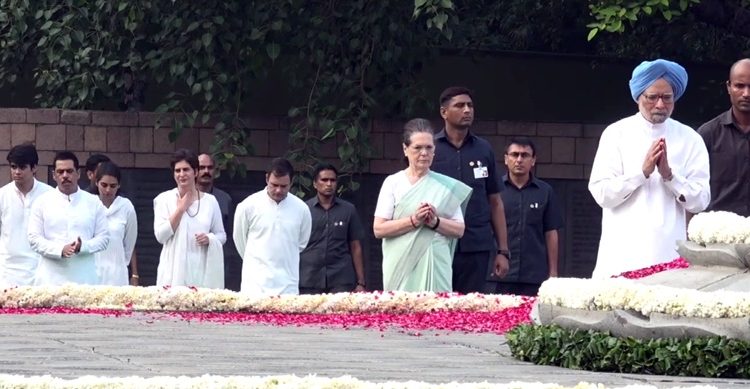 Gandhi Family pays tribute to their idol & former Prime Minister Rajiv Gandhi : PM Modi tweets along with other netizens
Vishal Malhotra (Photo-Video) Lokesh Goswami Tennews New Delhi :

New Delhi (20/08/2019) : Today marks the 75th birth anniversary of the seventh prime minister of India from year 1984 to 1989, Rajiv Gandhi. Born on 20 August, 1944, he was the last member of the Nehru-Gandhi family to hold the post of prime minister of the country.
On his birth anniversary today, netizens including key political leaders like prime minister Narendra Modi and Defence minister Rajnath Singh also took to Twitter to offer tributes to the late leader.
Rahul Gandhi and his sister Priyanka Gandhi Vadra also took to Twitter to post emotional tweets as they remembered their father on his birth anniversary. He had also shared a 55-second clip highlighting the Information Technology achievements during Rajiv Gandhi's tenure as Prime Minister. He had also stated that the whole week will be dedicated to former Prime Minister Rajiv Gandhi by drawing the country's attention towards his incredible achievements.
A few other political leaders like Srinivas BV, Ahmed Patel, Ashok Gehlot, Pawan Kumar Bansal also tweeted their tributes to mark former prime minister's birth anniversary.
All the members of Gandhi family arrived to pay tribute to the former prime minister. Priyanka Gandhi Vadra was seen along with her husband Robert Vadra and son Raihan and daughter Miraya many netizens and important personalities person were seen paying tribute to Rajiv Gandhi.