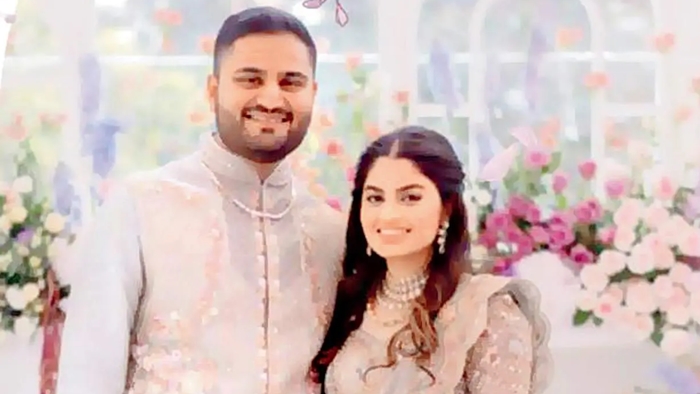 Gautam Adani's son gets Engaged to Diamond Trader's Daughter
Ten News Network

Gujarat (India), 14th March 2023: Jeet Adani, the son of businessman Gautam Adani got engaged to Diva Jaimin Shah on Sunday (March 12). Only close friends and family members attended the low-key rite for the engagement, which took place in Ahmedabad, Gujarat. Diva is the daughter of C.Dinesh & Co. Pvt. Ltd. diamond trader Jaimin Shah.
There haven't been many specifics released about Jeet and Diva's engagement ceremony because it was a private event.
The University of Pennsylvania School of Engineering and Applied Studies is where Jeet Adani finished his education. Currently serving as the Vice President, Group Financial, he joined the Adani Group in 2019. He began his work in the Group CFO's office, studying Capital Markets, Risk & Governance Policy, and Strategic Finance.
Jeet is also "leading the Adani Airports business as well as the Adani Digital Labs – which is all set to create a super app to cater to all the consumers of Adani Group companies," according to the Adani Group website.
Jeet Adani's involvement occurs as Adani Group struggles to deal with the significant fallout from the critical report by US short seller Hindenburg Research on the ports-to-power conglomerate.
After a US firm accused seven listed Adani Group businesses of stock manipulation and improper use of tax havens and raised concerns about debt levels, those companies collectively lost more than $100 billion in market value. Adani has disregarded the worries and refuted doing anything wrong.