Gautam Buddha University organises two days 'Staff development program' for School Teachers!
Saurabh Kumar
Greater Noida: The second day of "Two day Staff Development Program for School Teachers on Teaching Pedagogy" at Gautam Buddha University on 11th May 2019 saw some intriguing sessions.
The two-day workshop was divided into four sessions. First Two sessions were completed on 10th May. The first session entitled as "Facilitating Experiential Learning" was Headed by Prof. Pramod Paliwal of Pt. Deen Dayal Petroleum University, Gujrat.
Speaking at the event vice-chancellor of the university Prof. Bhagwati Prakash Sharma. " You can't consider yourself as a successful teacher until you don't think that if I will develop so and so qualities like my teacher my life will be successful," he emphasises teacher do develop themselves as an epitome of knowledge and also listed and explained half a dozen teaching-learning approaches of Teaching Pedagogy.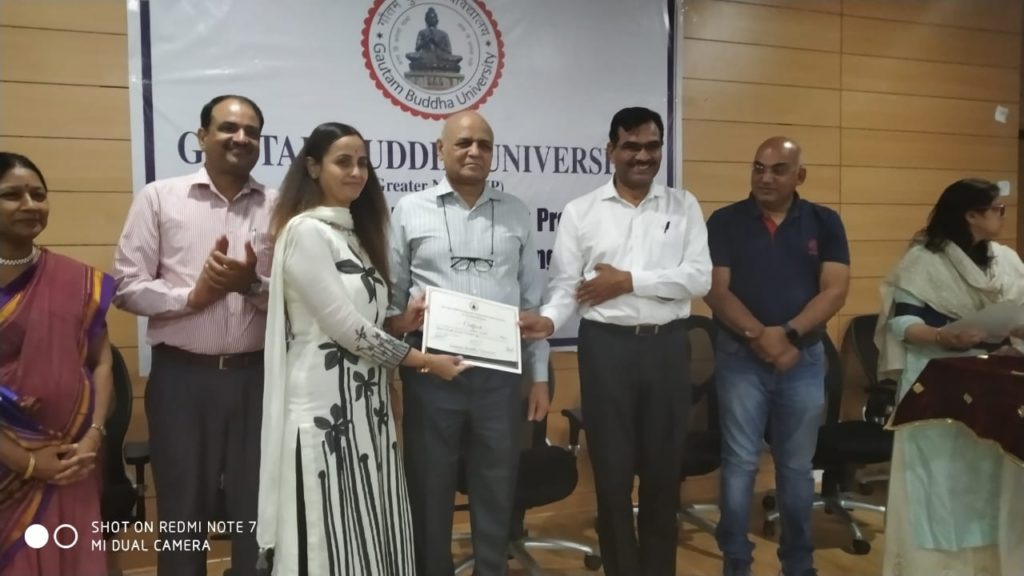 Further, he added "you can give such projects to students which make them come up with innovative ideas for example project like redesigning your city, emission less city so he will think on electric vehicles, hydrogen-driven vehicle, he will search on the internet, ask his relative's parents and use different resources to fetch information."
The session ended with a vote of thanks by Dr Vinod Kumar Shanwal, convener of the workshop. He expressed gratitude to all for their contributions. There were 100 numbers of participants from different academic institutions. The Workshop concluded with the Valedictory & Certificate Distribution Ceremony presided over by the Chief Guest Profesor vice-chancellor of the university Profesor Bhagwati Prakash Sharma.
University registrar Bachchu Singh also graced the event and appreciated the efforts of organizing a committee. It commenced with experience-sharing by the participants.