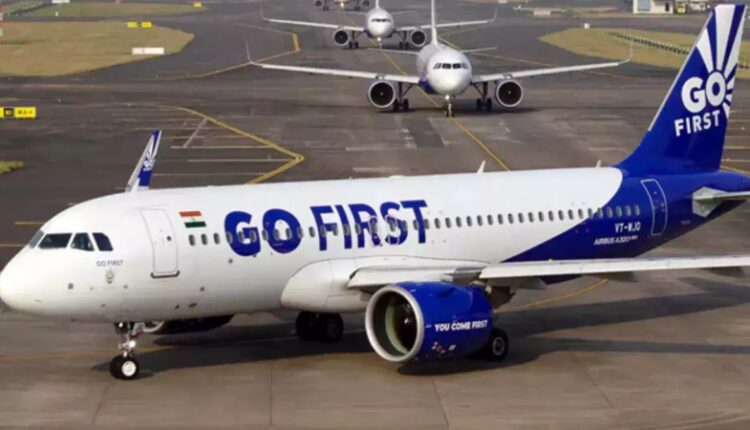 Go First asks NCLT to Urgently Pass Order on Plea seeking Moratorium
Ten News Network

New Delhi (India), 9th May 2023: According to a court hearing, cash-strapped Go First requested quick action from the National Company Law Tribunal (NCLT) on its insolvency petition on Monday, citing lessors' efforts to seize back planes.
The airline had declared bankruptcy last week, claiming Pratt & Whitney engine problems that grounded half of its aircraft.
On Monday, Go First lawyers asked the tribunal to issue an order on the airline's insolvency petition as soon as possible, claiming that the lessors or the lenders of the company had attempted to repossess and confiscate the planes while the bankruptcy procedures were still ongoing.
Meanwhile, Pratt & Whitney told a New Delhi arbitration hearing its case with Go Air that the Wadia Group-owned airline's assertion that defective engines caused its demise was "astounding" and devoid of evidence. According to legal documents, Pratt stated that Go failed due to "its own poor management and events like Covid."
On May 2, Go First petitioned the tribunal, requesting that aircraft lessors refrain from taking any recovery action and that the aviation watchdog, the DGCA, and providers of vital goods and services refrain from taking any unfavourable action.
Another request is that the Directorate General of Civil Aviation (DGCA), the Airports Authority of India (AAI), and private airport operators not cancel any departure or parking slots assigned to the company.
The airline also wants fuel providers to continue supplying gasoline for aircraft operations rather than ending current contractual arrangements.
Go First currently has around 7,000 direct employees and 10,000 indirect employees who will be impacted if the airline's activities are halted.