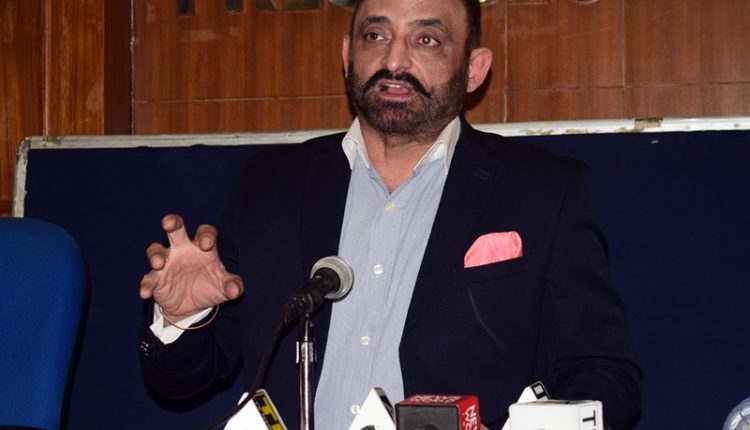 Government Fails to Protect women in Public Transport even after 5 years of Nirbhaya Case, Says Kamal Soi
Prerit Chauhan (Photo/Video) By Lokesh Goswami Ten News Delhi :
New Delhi: India slowly wakes up to the horrors that were inflicted on an eight-year-old girl in January, collective outrage is gathering steam. New hashtags are trending every day. Horrifying details about the crime are emerging to shake us out of our consciousness. Armchair activists are leading the shout to get justice for the child. The Question Arises is? Does any parent feel safe if his daughter is out late in any part of India, especially in metro cities?

An NGO, Rahaat Foundation on Tuesday, strongly opposed the extension of MoRTH for another one year. As per notification rolled out by MoRTH dated 28.11.2016, all public service transport vehicles, i.e. buses, cabs, school buses etc. were required to be fitted with Vehicle Tracking systems along with an emergency button that met with the AIS- 140 standard, which was expected to come in effect from 1st April, 2018.
The System aimed to bring live-location of public service vehicles under the radar of the of the authorities and equip such vehicles with an emergency button which, when resorted to by any passenger in apprehension of danger, would immediately alert the nearest police station and would make it possible for the authorities to track down and rescue victims/potential victims of heinous crimes like abduction, rape, attempt to murder, extortion, wrongful restraint, grossly negligent driving, drunk driving, sexual harassment etc.

Addressing the Media,Kamal Soi, Chairman, Raahat Foundation, Said, "There have been submitted many proposal and presentations to government on safety on road especially for women passengers, to deploy & fitted safety devices, inter alia, VTS, Panic Buttons, CCTV cameras in public vehicles. But in the absence of bona fide vision of stakeholders, including MoRTH, the obligations & duties of all the states have not been laid down as yet and there is no legally binding mandate on the Government to create necessary operational and support systems and mechanisms. This has resulted in Government refraining from taking affirmative action towards implementing the policy."
"We are in the state of utter shock and surprise that MoRTH notification has granted relaxation from the fitment of Vehicle Location Tracking Device and one or more emergency buttons till 1st April, 2019, as a result, the mandate of Rule 125 (H) has been exempted up to 01.04.2019," added Soi.
Speaking to Ten News,
Kamal Soi, Chairman, Raahat Foundation and International Road Safety Expert, said
"We firmly believe that these are all excuses due the forth coming elections and the pressure being given by transport unions.The Home Ministry has its data centre ready for its National Emergency Response System, the police has its data centre for "Call 100" ready which can be used for tracking of such devices and vehicles. The Government is clearly not showing any readiness at this stage of elections under the pressure of number of unions and hence has extended the same while such data centres are available across the country."
Soi Further Said, "Moreover, there is no explicit reason for extension of one year. Most of these applications are ready and can easily be hosted on any one of these data centres in a matter of a few days. Basically this reveals that the government is not serious towards resolving crimes against women and under the pressure of the transport unions it is persistently extending the deadline without any valid reason."