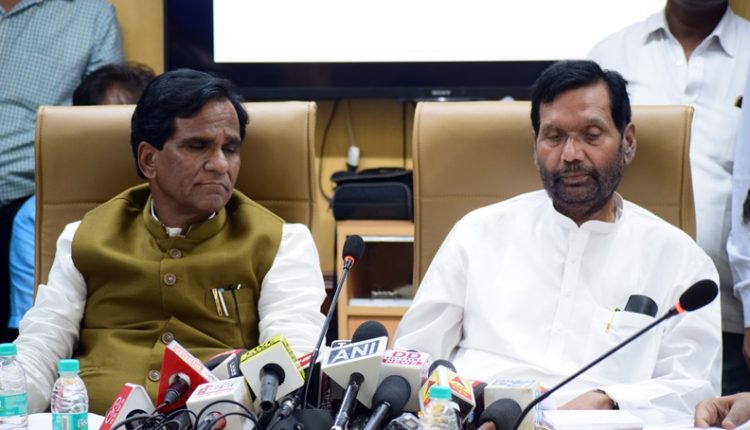 Government to frame rules within three months to implement Consumer Protection Act
Saurabh Kumar (Photo-Video) Lokesh Goswami Tennews New Delhi :
Today Union Minister of Consumer Affairs, Food and Public Distribution Ram Vilas Paswan shared details of Consumer Protection Act, 2019 which was passed by the parliament in the just-concluded monsoon session. The act has many new amendments that will ensure the rights consumer against any violation of consumer rights, unfair trade practices and false or misleading advertisements.
Under the new act there is provission under which celebrities will be responsible for their endorsement. If any celebrity promote any thing which is not written on the product then they will penalized for 10 lakhs and a ban of year which can exceed up to 25 lakh and 3 years of ban in case of second violation.
Apart from the consumer courts at the district, state and national level, the bill proposes a Central Consumer Protection Authority (CCPA) to promote, protect and enforce consumer rights as a class and and protect them from unfair trade practices.
Paswan said the CCPA, envisaged as a regulator, can file class action suite if required and would take immediate action on any consumer complaint.
He said the bill proposed strict action against the advertiser in case of misleading advertisements but not against the media through which the advertisement is being publicised. It also provides for product liability action on account of harm caused to consumers due to defective products or deficient services.
CCPA will be headed by a Director General and will not have Judges as it use to be in earlier Consumer Protection Act, 1986. Apart from this Manufacturers have place to place product details over 40 percent area of of the product, have to clearly mention expiry date instead of best before, Price have to be clearly visible.