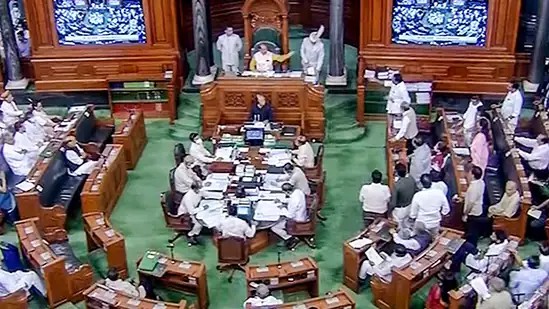 New Delhi, (01/08/2022): On 1st of August, Monday, the government passed legislation to lift the suspensions of four Lok Sabha members.
The government cracked the whip against protesting Lok Sabha MPs a week ago, passing a motion to suspend four opposition MPs for the remainder of the monsoon session.
Manickan Tagore, Jothimani, TN Prathapan, and Ramya Haridas were among the MPs suspended for "unruly protests, including carrying placards" in the House. They were part of the opposition protest and sloganeering in the well of the House over inflation and some GST rates.