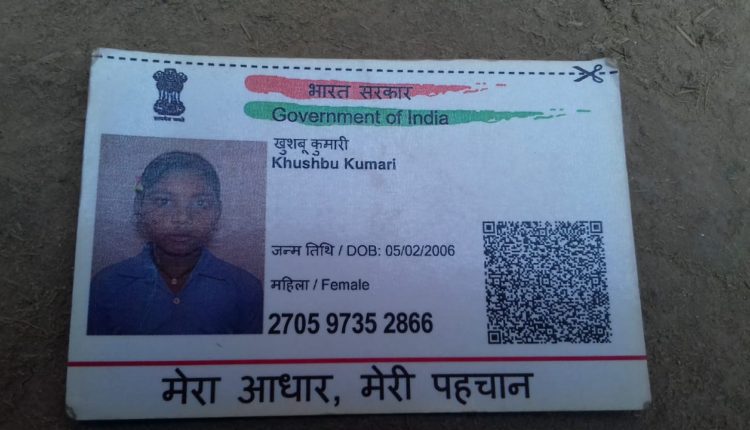 Greater Noida Girl missing from five days, poor parents accuses Tantrik neighbour of abduction
Saurabh Kumar
Greater Noida (19/4/2019) :
In a shocking incident happened in Greater Noida, parents of a 12-year-old girl accused their tantrick neighbour of abducting their daughter. The incident is of sector Delta 1, where a girl living with her family on rented accommodation in house number 213 under block L is missing since 13 April.
As per the information, 12-year-old Kushboo Kumari is missing since 13 April after she went to his neighbour on the occasion of Navratra for some rituals. When she did not returned, her parents inquired about her from their neighbour but they refused knowing anything about her. After that parents registered an FIR under Surajpur police station but still after six days police don't have any clue about her.
Khusboo's father is a daily wage labourer in Bechan Tanti. Her mother Meena Devi told that "Around 11 am my daughter went to the house of Bhagat where he and his wife Kamlesh didn't allow my daughter to return home. Earlier also such incident happened when they abducted girls. They are also involved in tantra mantra practices. We also had approached the police but no one is concerned about our daughter."
On approaching CO 1st Greater Noida, he asked to contact SHO Surajpur. After contacting SHO Surajpur he said he is unaware of the investigating officer and will be able to comment only after having a case number.