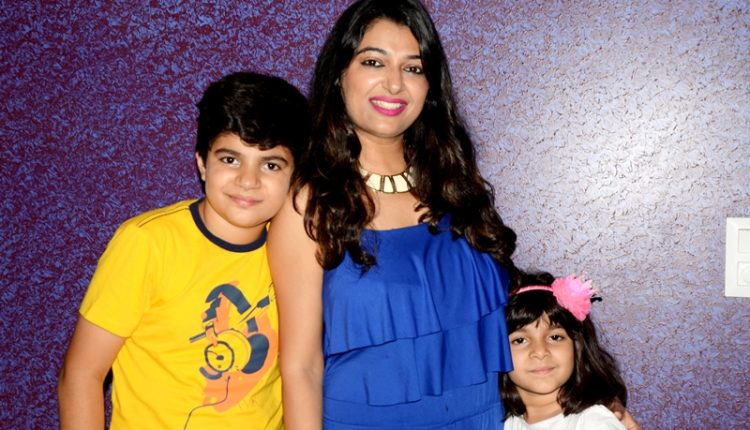 Greater Noida's beauty with brains Kirti Mishra Narang all set to make city proud at International beauty pageant!
Ashish Kedia / Saurabh Shrivastava / Saurabh Kumar
Greater Noida :
Not your everyday beauty pageant queen, she is the mother of two very young and bubbly kids. While her cute little daughter is a bundle of joy, her son emits sparks of wisdom. Encouraged by her very supportive husband who happens to be a software professional, Greater Noida's Kirti Mishra Narang is now all set to conquer a worldwide beauty pageant. She already has a very glamorous, high flying (literally!)Career as a Cabin Manager at one of India's leading private airline. Yet, she somehow managed to take out time and decided to live her dream of winning a beauty contest title. The search took her to Haute Monde Mrs. India Worldwide Contest, where she has already been selected as one of top 100 finalists. She would soon be heading to picturesque European country Greece for a photo-shoot with all other finalists.
Ten News Editor Ashish Kedia spoke to Kirti to hear know more about her remarkable journey and the beauty pageant experience. Here are the excerpts of the interview:
How has been your experience so far with Mrs India World Wide Pageant and how did you got to know about it?
This all started around January when I got to know about Haute Monde Mrs India World Wide 2018 and instantly I felt like applying for it. We had series of auditions with several rounds based on which finalists were selected. Girls from all around the world applied for it. The immense participation of talented women boosted my morale and assured me of being on the right path. Around April the finalists were announce and were felicitated by Haute Monde. So far the journey has been very inspiring and I am looking forward to finale.
Have there been any training and workshops so far as part of this pageant for the grooming of participants?
They are actively involved with us and they keeping giving small tasks that we need to keep participating into on regular basis. Also during orientation program we met with different experts and they shared tips from their domain of expertise. The panel had experts from fields of beauty and grooming, dental, hair, makeup, personality development among others. Every finalist was given individual time with each expert and they discussed our issues in detail and gave us necessary tips.

What's the road ahead and when and where is finale going to take place?
Already 100 finalists are selected and we all will be going to Greece for semi-finale. There would also be lot of rounds and grooming session. There would be photo-shoots, teaching and guidance under the supervision of expert panellists. Thereafter a finale is scheduled to be held in September at JLN, Delhi.
What were the criteria's for participation in this particular pageant?
Participants are required to be fit and fall under particular height criteria apart from certainly being married. For everything else there are particular grooming and training sessions involved throughout the period. So we have all kind of women taking part into it, right from Home Makers to Working Professionals, Entrepreneurs and all.
Tell us about your professional journey?
From last 18 years I am working with this leading airline of India. It has been super so far. In Airline also it is a very glamorous kind of job with a humane touch. We have variety of people to look after. For 18 years I am doing it and loving it. Similarly this pageant is also a mix of both social responsibilities as well as one's personality, so I am very much looking forward to it.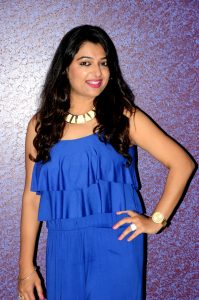 Being mother of two kids, how do you manage to juggle between so many roles?
Yes, I am mother of two beautiful children. However because of my job they are used to my absenteeism. This is where my family comes up. The credit goes to my family and husband who all have been my constant support to help me manage so many different things without much hassle.
What's the role that's closest to your heart?
Of course I love being a mother and my kids are my lifeline. I am not sure for how long I would be a flying crew or how far my beauty pageant journey would go but as a mother I will always be a mother and that's what is dearest to my heart.
What's your success mantra and what's the message that you would wish to give to young girls?
"Believe in yourself and love yourself" is my success mantra. If I don't prioritize myself, if I don't love myself how would I inculcate those qualities in my kids? So it is very important for everyone to believe in themselves. I also ask young people to set goal, short term and long term and work towards achieving them without making excuses.