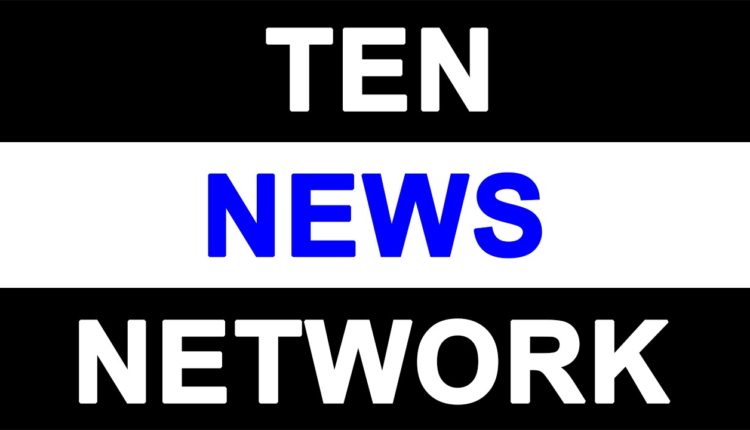 Harvinder Mathur : Harbinger of Excellence by Bipin Sharma

Known for his immaculate dressing sense and suaveness, real estate entrepreneur Harvinder Mathur comes across as an 'affable young man' on the first instance when one catches up with him. Unlike many of his close friends who were born with a silver spoon, Mathur feels blessed with his middle class upbringing for the simple fact that it incessantly kept him on his toes and inspired him to slog it all through on his own in this tough world.
Much akin to any other middle class guy, he too juggled between different professions such as insurance, marketing and hospitality before finally foraying into the unpredictable, intensely competitive world of real estate some eight years ago. Being a quick learner and a patient observer did wonders as he got well versed with the finer nuances of the real estate world in almost no time. His steadfastness and indomitable quest for excellence not only proved his mettle, but helped him to translate it into success much to the ecstasy of all those dependent and associated with him. His contemporaries have always been in awe of him, which is why they vouch for him with all elan.
His company 'Expertise India' has accomplished many a milestones in the last eight years as some of their flagship projects have not only been well received, but have also managed to set novel benchmarks. The company is a name to reckon with in Rajasthan and Uttarakhand today as they have been instrumental in altering the skylines of the two cities.
More than the monetary rewards, Mathur feels exulted with the number of friends he has been able to make in all these years of his real estate stint. Sitting in his plush office in Noida, he remains grounded as ever while illuminating how he would not have been a "self- made man", sans the blessings of his parents and good wishes of special friends. Albeit he happens to be a hardcore Delhite, his real estate project activities are concentrated away from the ambit of Delhi/NCR. Having struck to his unwavering conviction that there lies humungous scope of growth and expansion in the lesser explored areas such as Rajasthan and Uttarakhand, has yielded rich dividends for this indefatigable man.
Mathur dons many hats namely, a successful entrepreneur, doting husband and a father, philanthropist, and above all a 'harbinger of excellence' who is relentless in his pursuit of scaling new peaks.
In a 'no holds barred' tete a tete with Bipin Sharma (B.S), Expertise India M.D Harvinder Mathur (H.M) shares some interesting facts and insights about his company:
B.S: Share some details about your company Expertise India?
H.M: We are Real Estate Solution providers who provide our clients with the best possible permutations and combinations for all their property investment and aspirations. In this ever evolving fascinating world of real estate, we proffer customized plans to those seeking our expert advice. It is undeniably a win win state as our plans happen to be in tonality with their specific needs and requirements. Over the years, Expertise India has become a name synonymous with elegant, affordable homes and offices. The cornerstone of Expertise India is quality, ethics and sincerity. The punchline of our organization "We deal with responsibility" says volumes about our intent and boundless zeal. We take pride in asserting that we are the hallmark of transparency in the context of our services to our most esteemed and revered clientele. We have made a mark for ourselves primarily due to our sincere commitment, swift deliverance of projects and focused activities. Customer satisfaction is our motto, and we are pledged to it.
B.S: What are the different services that Expertise India offers?
H.M: Our seasoned team in sync with the vendors, developers, corporations and individual investors have innovated out of the box real estate strategies for the long term benefits of our clients. As for the plethora of brokerage services that we offer, they are site selection, land use analysis, acquisition, disposition and ground leasing to buyers and sellers of commercial, industrial, retail, residential and mixed-use properties. It has been our constant endeavor to provide premium quality residential apartment and commercial buildings at par with the developed world. Our ambition is to transform Expertise India into a Global Brand in times to come.
B.S: Please enlighten us on some of your flagship projects?
H.M: Metropolis Tower in Amritsar built in an area space of 6 lakh sq ft is slated to be completed by the end of 2014. This project is a perfect blend of both studio apartments as well as shops. We would like to make a mention of Bhavya Corporate Tower in Gomti Nagar, Lucknow which is purely a commercial project built in an area space of 80,000 sq ft. Rising Valley project in Uttarakhand comprising 40 cottages is poised to be completed in the next one year or so. In a short time frame, we will be spreading our wings to other destinations such as North Goa too where we will be constructing farmhouses in the dense forest area far away from the beaches. This project will be our biggest venture in the real estate so far, and will play a pivotal role in raising the bar.
B.S: Why is Expertise India conspicuously missing in action in Delhi/NCR?
H.M: It's true that we have consciously focused and positioned ourselves in areas outside the ambit of Delhi/NCR, but our office is based out of Noida from where we have taken some of the most vital business related decisions till date. We believe that Delhi/NCR is a 'bubble' which has already busted, and well past it's prime. It's an incontestable fact that the real scope of growth is in the two tier cities which explains why we are concentrated in those areas. Expansion and regional diversification is indubitably on our agenda, and we have no qualms in saying that we are diligently working towards our goals.
B.S: How do you ensure a fair and profitable deal to your consumers?
H.M: A very pertinent query. Let me cite an instance to substantiate the same…In Uttarakhand, we give an assurance of liquidity, or a mutually agreed upon monthly rental sum to our clients. We register the land in the buyer's name subsequent to which the agreement signing formalities takes place. As far as the appreciation value goes, the fact that we offer cheaper rate to our buyers ensures that our clients are able to make profits in case they decide to sell their land. All this in turn, does a world of good to our credibility. India being one of the fastest-growing economies, it has led to a marked rise in the demand for housing, commercial and industrial units. However in the process of accomplishing this mission amidst stringent time constraints, developers compromise with the "Quest for Excellence", and this is what leads to a flashpoint situation.  As a policy, we at Expertise India are pledged towards excellence as we are resolute in our grit to reduce the incidents of customer grievances.
B.S: What kind of cooperation and support do you expect from the government sector?
H.M: The role of the government sector is indispensable. The Circle rates in a particular area are directly proportional upon the facilities existent there. We are long run losers when the government indulges in frequent hiking of the Circle rate as we stand to lose a good number of potential clients in this cacophony.
B.S: What needs to be done in order to bolster the confidence amongst prospective property buyers keeping in mind some recent fiascos when the consumers had to bear the brunt due to the builder's fault?
H.M: I am of the firm view that the builder and the developers lobby need to come on one forum for not just guaranteeing the financial well-being of the buyers, but also for ensuring their peace of mind. Although there have been some stray incidents of gross violation of norms by the builders in the recent times, it would be imprudent to cast aspersions on the intention and integrity of the entire commune. We have great expectations from the proposed Real Estate Management (Regulation and Control) Bill because if it manages to see the light of the day, it will do what 'IRDA' has done to the Insurance segment, or what 'SEBI' has done to regulate the securities market.
B.S: What sort of altruistic activities have you been involved with so far?
H.M: Being associated with any good social cause, or an issue is the perfect stress buster for me. Sparing time for larger than life issues such as women safety, waste water recycling, or taking up the cause of the neglected greens is so rejuvenating that you not only draw a great sense of contentment, but also feel energized. Every successful person must devote certain period of their time and energy towards those in need and despair.
B.S: What are the five salient features of Expertise India that sets them apart from the other real estate groups in the league?
H.M: High standards of customer satisfaction, meticulous and flawless planning, process orientation, Organic growth and setting stringent project execution deadlines for our team. Since customer's needs has forever been our top priority, it has only made the task easier for us to get our products accepted in the market place. We are not inimical to market competition as it provides us with an opportunity to grow our self to the next echelon of excellence and expertise. Thus, we are always game for any healthy competition.
B.S: Religious and medical tourism is touted to be the next big thing in the country. How do you wish to encash upon the wonderful opportunity?
H.M: I would refrain from using a word such as 'encash', instead I will prefer saying 'contribute'. It is imperative on our part as real estate players, to play our respective role in ensuring the expediting of such holistic projects. NRIs settled in different parts of the globe can play a significant role in giving an impetus to the concept of religious and medical tourism.
Setting new benchmarks, one after another, has become a way of life for Mathur. By delivering the best in terms of design, construction and services in conjunction with the sentiments and tastes of prospective home buyers as well as commercial space buyers, he has irrefutably become a force to reckon with in the real estate industry today. Plaudits all the way!!