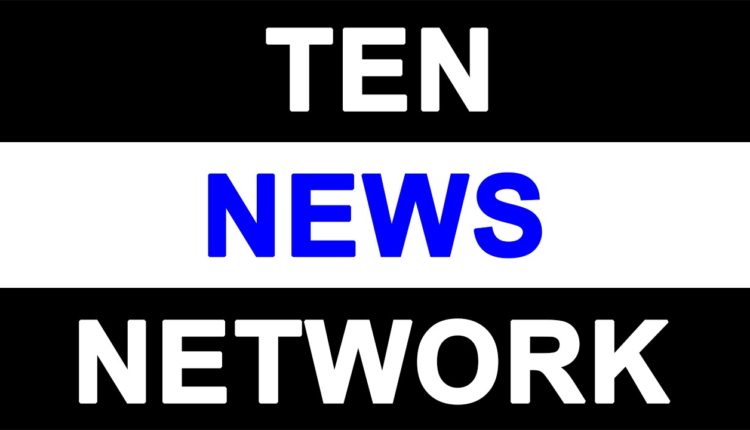 Healthcare Marketing For Businesses Amidst Covid-19

To keep the healthcare customers engaged with the healthcare system and guide them throughout their health journey by different means of communication is known as healthcare marketing. It is easier said than done. In the modern world, when everyone is connected to the internet and is consuming tons of information daily, it is necessary to market your business on online platforms. 
Healthcare marketing works in the same way as any other marketing. People who run the campaigns have specific metrics or parameters to measure the success of their marketing efforts. It is designed in such a way that it is perfectly aligned with the Key Performance Indicators (KPI) plus the Return On Investment (ROI).
Today, we will show you some of the best strategies that can help you outgrow your reach and help your content be more engaging with your healthcare consumers. 
Different Healthcare Marketing Strategies You Need to Follow
One of the best ways to engage your consumers is by providing them with informative videos. If you are in the healthcare business, you need to help your consumers know how to protect themselves from different diseases and infections. For your videos, you can use a YouTube intro maker to make it more impactful. Once you are done with the video editing, you can post it on different social media sites and even on YouTube. 
More than 1 billion people actively use Facebook daily, so you know it is one of the biggest markets. If you play your cards well, you can gain a massive amount of following and potential consumers for your healthcare services. 
Use Analytics for Setting a Marketing Budget 
A lot of times, it so happens that the marketing teams receive their budget from upper-level management. It's not the right way to assign a marketing budget. So, as a business, you need to have a two-way dialogue between the marketing teams and upper-level management. This will help the marketing teams to get clarification on what the requirements are and the results that they need to provide to the management. Also, the management will get to know the actual expense of marketing strategies, and thus, will come up with a better marketing budget.
Many marketers commit this rookie mistake. They put a lot of money from their marketing budget into those channels from where the competitors are getting results. But, the same results do not show for them. 
There are several marketing channels, but you only got one marketing budget to distribute. Use business intelligence solutions to pinpoint the channels that have a higher potential of giving you the best results. Also, check your previous marketing campaigns to get better insights. 
You might have seen McDonald's and Burger King always in a social media brawl, trying to outsmart the other in terms of advertisement. Well, these two have indeed made their name not only as fast-food giants but also as one of the most engaging ad campaigning brands. 
We are not suggesting that you should go on a social media war with your competitor. We are trying to tell you that your brand's message is the first thing that you need to have in your mind when you are creating something for social media. You can use several video movie makers to make your videos and social media post catchy and shareable. 
Keep an Eye on the Competition
When you are in the market, you will find competitors. There's no question about it. The other competing healthcare systems will have similar targets as you. You need to conduct a competitive analysis to gain a better understanding of your competitors' strategies. 
It will help you find out what was working for them, which marketing campaigns didn't go so well, and the grey areas, where you can find a solution and use it to tweak your marketing strategies. 
Just like providing the best of the facilities to your healthcare consumer when they visit your clinic or hospital is your top priority, in the same way, keeping up with regular social media posting is also important to build a good following on social media channels. 
Indeed, it will take time and hard work, but when you are aiming for better engagement on social media, you need to post quite frequently, while still being relevant to your topic and brand. 
When you see a post on social media that you like, you save it, and you see a product advertisement that you are interested in, you click the banner. Similarly, when your consumer visits your website, they need to press the call-to-action button. A contact form or appointment form would be a great way to make sure that a user who visits your website will not leave without providing their details. 
A contact form is the end of the search, and it will help both the user and your healthcare system, fix and manage the appointment, respectively. 
Every company, business, and even hospital has that one thing which makes it different from its competitors. When you try to showcase your healthcare system as something which it isn't, you cannot keep up this false act for too long. People on the internet can easily find out when you are faking it, and that's when the real trouble starts. No one wants negative marketing, but if you are faking it, this will be the final nail in your marketing campaign's coffin. 
For example, if you are only providing consultancy when it comes to heart-related problems, you should not advertise yourself as a heart surgeon or a heart operation expert. 
It will take some time for you to find out your services' uniqueness, but it's better to wait. Once you find out that unique factor in your marketing strategy, then proceed with caution. You will surely see an increase in your Instagram followers, along with other social media sites. 
Conclusion
There you have it. These are some of the essential healthcare marketing strategies that you must keep in the back of your head when you are building a campaign for your healthcare business.