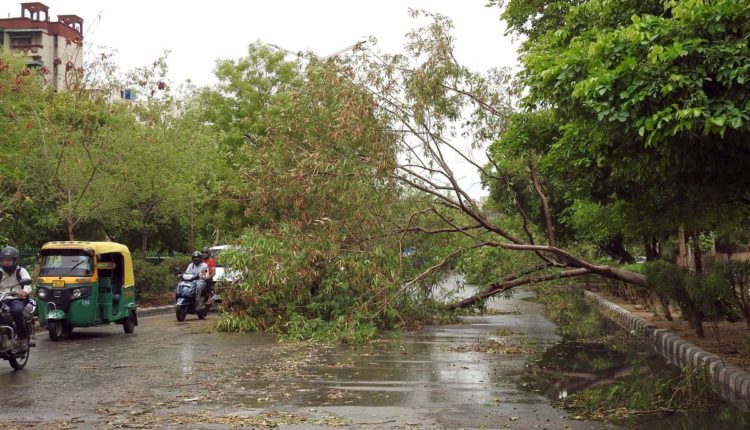 Heavy Rains in Delhi Leaves 8 People Injured
Ten News Network
New Delhi, 23 May 2022: Owing to heavy rains and violent storms, several houses have broken down injuring eight people in some areas in New Delhi.

Jawalpuri, Gokalpuri, Shankar road and Moti Nagar experienced collapsing of houses and tress due to rains and thunderstorms which is deemed as the first "moderate-intensity storm of the season".
Long traffic-jams were also caused after tress were uprooted in the ITO, DND and AIIMS stretches. According to sources, three people were injured in Jawalpuri and two fire trucks were deployed to the site, including Gokalpuri. Around 62 calls were received by the police regarding collapsing of trees.