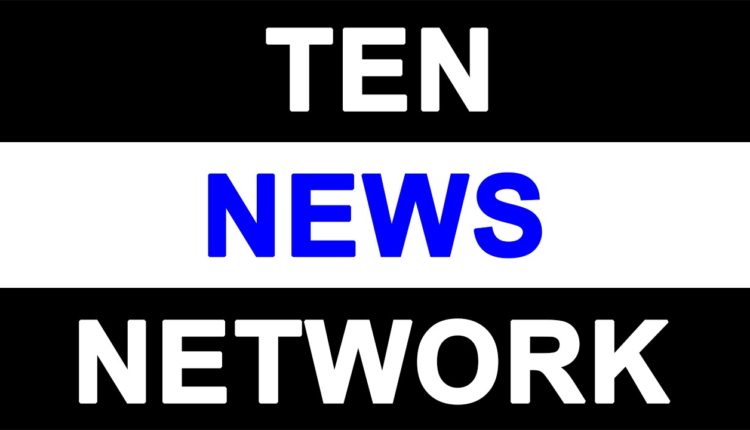 HERO MOTOCORP POSTS RECORD REVENUE AND SALES FOR Q4 (JANUARY-MARCH) IN FY'14
REPORTS REVENUES (NET SALES & OTHER OPERATING INCOME) OF Rs 6512.96 CRORE; & PAT OF RS 554.43 CRORE


Financial Results: Q4, FY'14
Financial Results: FY'14
–   Total sales for Q4 stands at 15,89,462 units

–   Total turnover (Net sales and other operating income) Rs 6512.96 crore

–   Net profit after tax stands at Rs 554.43 crore

–   EBIDTA margin for the quarter 13.73 per cent

–     Total unit sales of 62,45,960 two-wheelers

–     Total turnover (Net sales and other operating income) of Rs 25,275.47. crore

–     Net profit after tax stands at Rs 2109.08 crore

–     Total dividend of Rs 65 per share

–     EBIDTA margin for the year 14.01 per cent

–     EPS of Rs 105.61 /-
These numbers are reflective of our new strategic approach focused on bringing path-breaking technologies and consolidating our leadership. FY'14 was all about setting new benchmarks, which culminated with the sales of 6.25 million during the year – our highest-ever sales for any financial year.
However, the industry continued to witness tepid growth during FY'14, although the sentiments did improve in the second half of the year, starting with the festival season in October. In FY'15, we have an action-packed year ahead of us with a slew of new products lined up for launch and further expansion of our global footprint.
The country has just entered a new era of governance. After three long decades, a single political party has come to power with such a huge majority, and it is clearly a mandate for good governance, development and inclusive growth. With the new government expected to speed up the reforms process and improve the investment climate, we look forward to a revival of the economy and the industry this year. 
PAWAN MUNJAL
MANAGING DIRECTOR & CHIEF EXECUTIVE OFFICER
Hero MotoCorp Ltd. (HMCL), the world's largest two-wheeler manufacturer, today reported record sales for the 4thquarter (January-March 2014).
Riding on its highest-ever quarterly sales of 15,89,462 units of two-wheeler for the period, the company's total turnover (Net Sales & other Operating Income) in the quarter  grew to Rs 6512.96 crore, a growth of 6 per cent over Rs. 6145.75 crore recorded in the corresponding quarter in last fiscal. EBIDTA margin for the quarter stood at a healthy 13.73 per cent.
Fuelled by its landmark sales of over 62,45,960 units in this fiscal, the company registered a total turnover (Net Sales & Other Operating income) of Rs 25275.47 crore for the full financial year of 2013-14, as compared to Rs.23,768.11 crore reported in FY'13. The company reported profit after tax (PAT) of Rs 2109.08 crore and operating margin of 9.62 per cent, in the fiscal. HMCL's EBIDTA stood at14.01 per cent for the financial year.
The strength of the operations and the resultant strong financial position translates into a dividend payout of Rs 65 per share.
Hero MotoCorp has been able to maintain the earning per share (EPS) of 105.61 in line with the previous year despite the higher rate of income tax in the current year. There is only 30% tax exemption this year, it being the sixth year of the company's operations at Haridwar. The company was entitled to 100% exemption in the first five years of operation at its plant located in Haridwar, which expired last year.
Business Highlights: FY'14
Motor Show 2014
–        Showcased new platforms, including path-breaking concept models – the diesel two-wheeler RNT, electric motorcycle SimplEcity, 'iON', the 620cc Hastur, 250cc sports bike HX 250R and the first serial hybrid scooter from India – Leap.

–        Also showcased a bouquet of exciting new scooters – the 150cc 'ZIR' in two variants, 125cc 'DARE' and the 110cc scooter 'DASH'.

–        Some of the products developed on new platforms will be launched in FY'15

Revolutionary technologies on existing platforms
–        Next-gen features to be introduced in its new product line-up:

o   i3S Technology (Idle Stop & Start System) recently launched on the new Splendor iSmart

o   Integrated Braking System (IBS) introduced in the new Pleasure

o   Engine Immobiliser debuts on the new 150cc Xtreme

–        Apart from these offerings, HMCL also showcased a series of radical refreshes and variants of existing platforms (Karizma & ZMR, HF Dawn, HF Deluxe, HF Deluxe Eco, Splendor Pro, Super Splendor, Passion Pro, Glamour and Glamour F1)

Global Foray
–        Expanded its global footprint by launching brand 'Hero' and its range of products in Central America (Guatemala, Honduras & El Salvador); South America (Peru & Ecuador), East Africa (Kenya, Mozambique, Tanzania & Uganda), West Africa (Burkina Faso, Ivory Coast, Congo & Angola) and most recently Asia (Bangladesh, Turkey & Egypt).

–        Also established its international assembly units in Kenya, Tanzania & Uganda in East Africa through its local distributors

–        Hero already has operations in Sri Lanka & Nepal

The global R&D Hub
–        Commenced construction of its Rs 450 Crore "Hero Centre of Global Innovation and Research & Design (R&D)" at Kukas, near Jaipur in Rajasthan

New Strategic Partnership
–        Formed strategic Joint Venture with Magneti Marelli to develop and manufacture next generation fuel injection systems
Foreign Investments
–        Made first-ever equity investment in an overseas firm; announced purchase of 49.2 per cent equity at Erik Buell Racing (EBR) for US$ 25 Million

–        Forms its first overseas Joint Venture – with the Nitol Niloy Group of Bangladesh; to set up manufacturing plant in the country

Sales Performance
–        Registered 6.25 lakh sales in October 2013, first-ever manufacturer to cross landmark 6 lakh unit sales in a month

–        Record 1.2 million retail sales during the festive months of October-November 2013

–        Record 1.1 million retail sales for any non-festive period achieved in April –May 2013

–        Surpassed the landmark milestone of 50 million units in cumulative sales since inception

Other significant developments
–        Launched India's first-ever warranty of 5 years on all its two-wheelers (5 years or 70,000 km on motorcycles, whichever is earlier and 5 years or 50,000 km on scooters, whichever is earlier)

–        Launched its retail finance arm, Hero FinCorp, with a phase-wise expansion plan

–        Expands its association with the youth & joins the Sunburn Festival – an EDM music festival highly popular among youngsters – as the Title Sponsor

Awards & Recognition

 

–        Hero MotoCorp rated as the "Most Trusted Brand" in two-wheelers category by Brand Equity, Economic Times

–        Hero Maestro receives the Best Two-Wheeler Advertising award at the CNBC-Overdrive Auto Awards

–        The Hero MotoCorp pavilion and Hero Hastur receive the Best Pavilion (two-wheelers) and the Best Concept Bike Awards respectively at the Auto Expo by NDTV CNB.