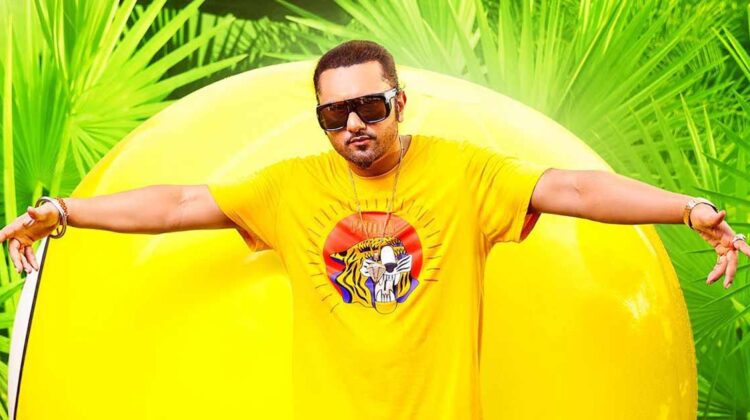 Honey Singh opens up about combating mental issues, reveals receiving support from B-town biggies
Ten News Network
Mumbai (Maharashtra), 16th Jan 2023: Popular Indian rapper and music producer, Honey Singh, recently opened up his battle with bipolar disorder, and revealed in an interview how Bollywood actors Deepika Padukone, Shah Rukh Khan, and Akshay Kumar helped him through this phase.
In the interview, Singh shared how Padukone reached out to him during a particularly difficult time and offered her support. "She called me and asked me how I was doing. I told her about my diagnosis and she listened to me patiently. She also recommended a doctor who helped me a lot in my recovery," he said.
Khan and Kumar also offered their support and encouragement to Singh during his treatment. "Shah Rukh and Akshay both called me and told me that they are there for me whenever I need them. Their support meant a lot to me," Singh said.
Singh, who had taken a break from the music industry in 2014, was diagnosed with Bipolar Disorder in 2016. He said that it was a difficult time for him, but he is grateful to have received help from his friends in the industry. "I was going through a tough time, but the support of my friends in the industry helped me a lot," he said.
Singh also talked about how he struggled with the illness and how it affected his work and personal life. "I used to have extreme highs and lows and it was very difficult to deal with. I couldn't focus on my work and my personal life was also affected," he said.
He added that he wants to use his voice to raise awareness about mental health and the importance of seeking help. "Mental health is just as important as physical health and it's important that people seek help if they need it. I want to use my platform to raise awareness about mental health and to encourage people to seek help," he said.
Since then, Singh has made a comeback in the music industry and has been actively involved in raising awareness about mental health. He has also been a vocal advocate for seeking help and has urged others to not be ashamed of seeking help for mental health issues.
The news of Singh's revelation has received a positive response from the public, with many praising him for being open about his struggles and for his efforts to raise awareness about mental health.